A women's shoe size chart is a reference guide that helps women determine their shoe size in various systems, including US, UK, EU, and Canada. By using a size chart, women can ensure that they purchase shoes that fit well and feel comfortable, regardless of the sizing standard used by the brand or retailer.
Moreover, using a women's shoe size chart can help women avoid the hassle of returning ill-fitting shoes or dealing with discomfort caused by shoes that are too tight or loose. A properly fitting shoe can also help prevent foot problems like blisters, calluses, and bunions.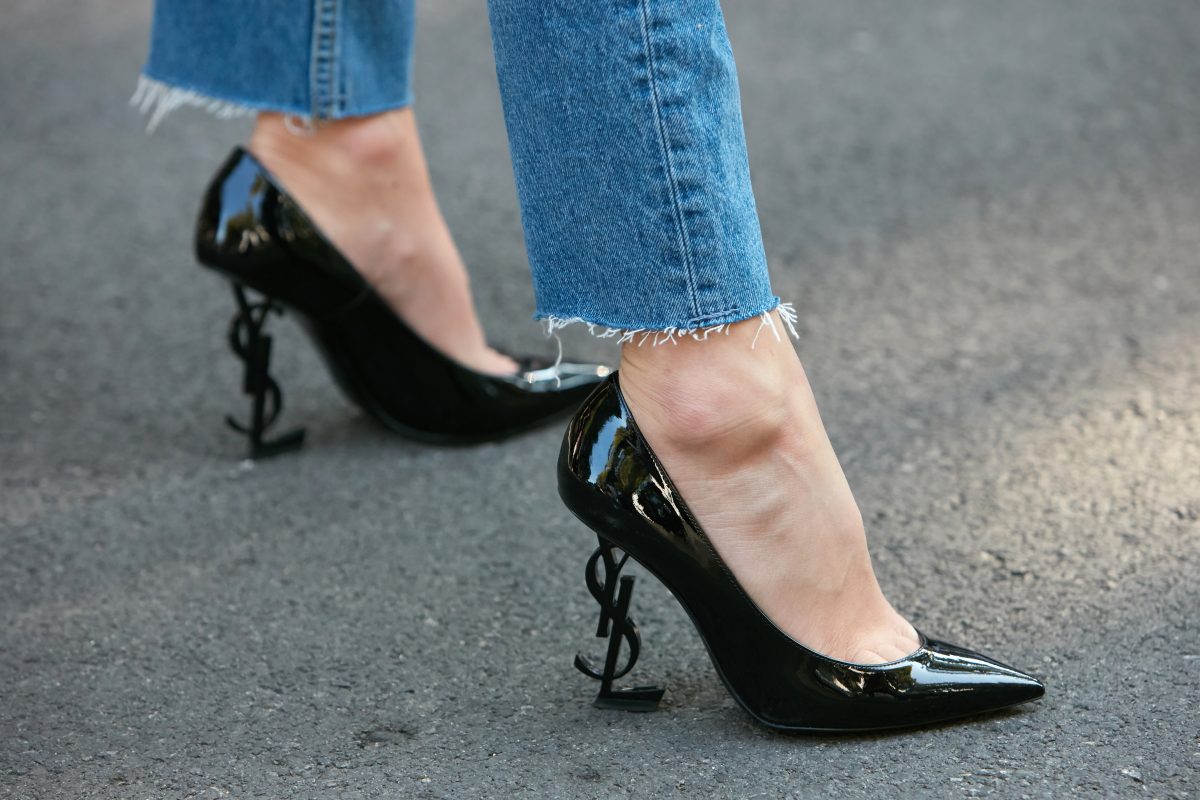 In this post, we will look at how to utilize women's shoe size charts, frequent sizing variances between nations, and advice for choosing the proper shoe size for different types of shoes. Whether you are a seasoned shoe shopper or a first-time buyer, this article will provide the information you need to find the perfect fit for your feet.
Women's Shoe Size Chart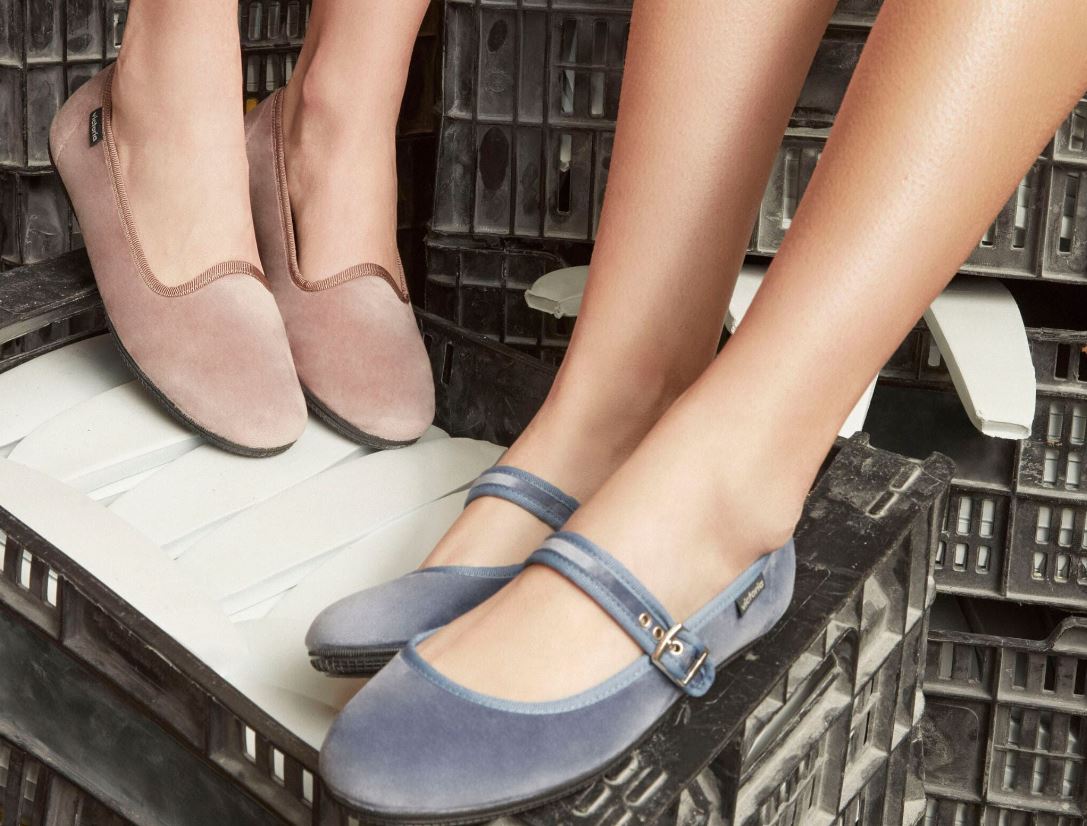 Selecting the right shoe size is crucial for women to ensure comfort, prevent foot problems, and avoid the hassle of returning ill-fitting shoes. A women's shoe size chart can be a helpful reference guide to navigate the variations in sizing standards between countries and manufacturers and find the perfect fit for different types of shoes.
| | | | | |
| --- | --- | --- | --- | --- |
| US & Canada | UK | Europe | Inches | Centimeters |
| 4.0 | 2.0 | 35.0 | 8.2 | 20.8 |
| 4.5 | 2.5 | 35.0 | 8.3 | 21.3 |
| 5.0 | 3.0 | 35.0 – 36.0 | 8.5 | 21.6 |
| 5.5 | 3.5 | 36.0 | 8.8 | 22.2 |
| 6.0 | 4.0 | 36.0 – 37.0 | 8.9 | 22.5 |
| 6.5 | 4.5 | 37.0 | 9.1 | 23.0 |
| 7.0 | 5.0 | 37.0 – 38.0 | 9.3 | 23.5 |
| 7.5 | 5.5 | 38.0 | 9.4 | 23.8 |
| 8.0 | 6.0 | 38.0 – 39.0 | 9.5 | 24.1 |
| 8.5 | 6.5 | 39.0 | 9.7 | 24.6 |
| 9.0 | 7.0 | 39.0 – 40.0 | 9.9 | 25.1 |
| 9.5 | 7.5 | 40.0 | 10.0 | 25.4 |
| 10.0 | 8.0 | 40.0 – 41.0 | 10.2 | 25.9 |
| 10.5 | 8.5 | 41.0 | 10.3 | 26.2 |
| 11.0 | 9.0 | 41.0 – 42.0 | 10.5 | 26.7 |
| 11.5 | 9.5 | 42.0 | 10.7 | 27.1 |
| 12.0 | 10.0 | 42.0 – 43.0 | 10.9 | 27.6 |
7 Criteria For Choosing Shoes For Women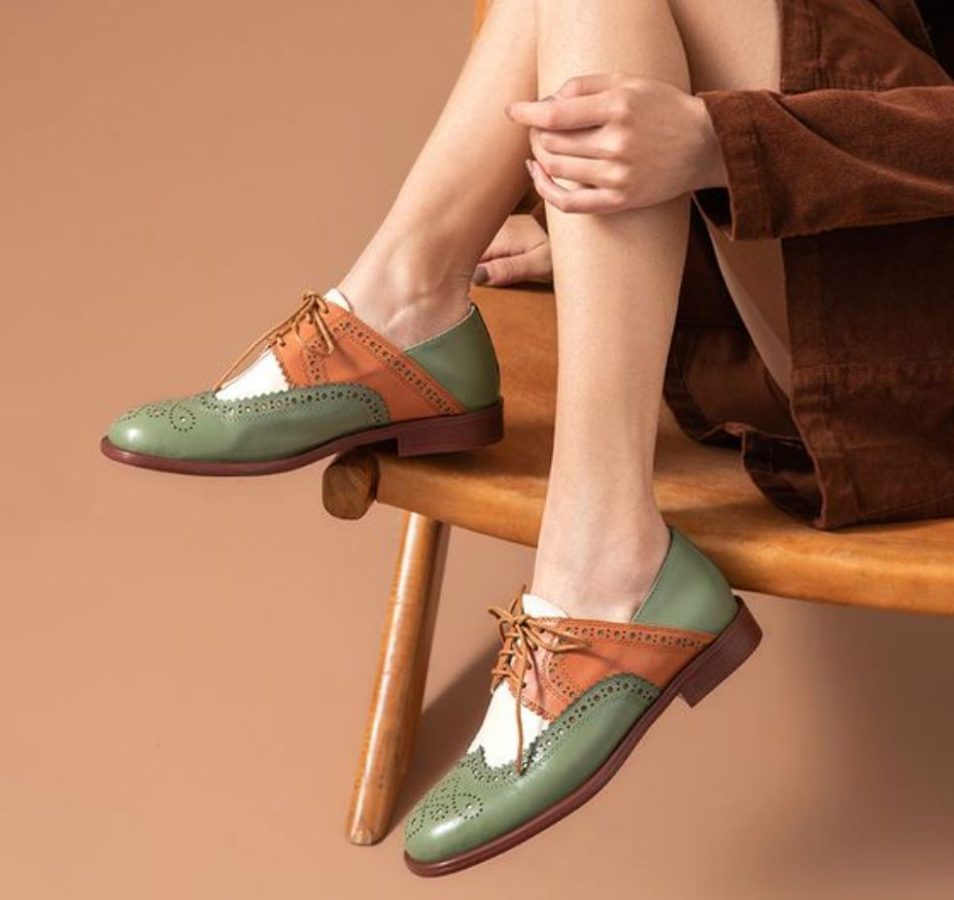 There are various criteria to consider when choosing shoes for women, but here are six important ones: 
Comfort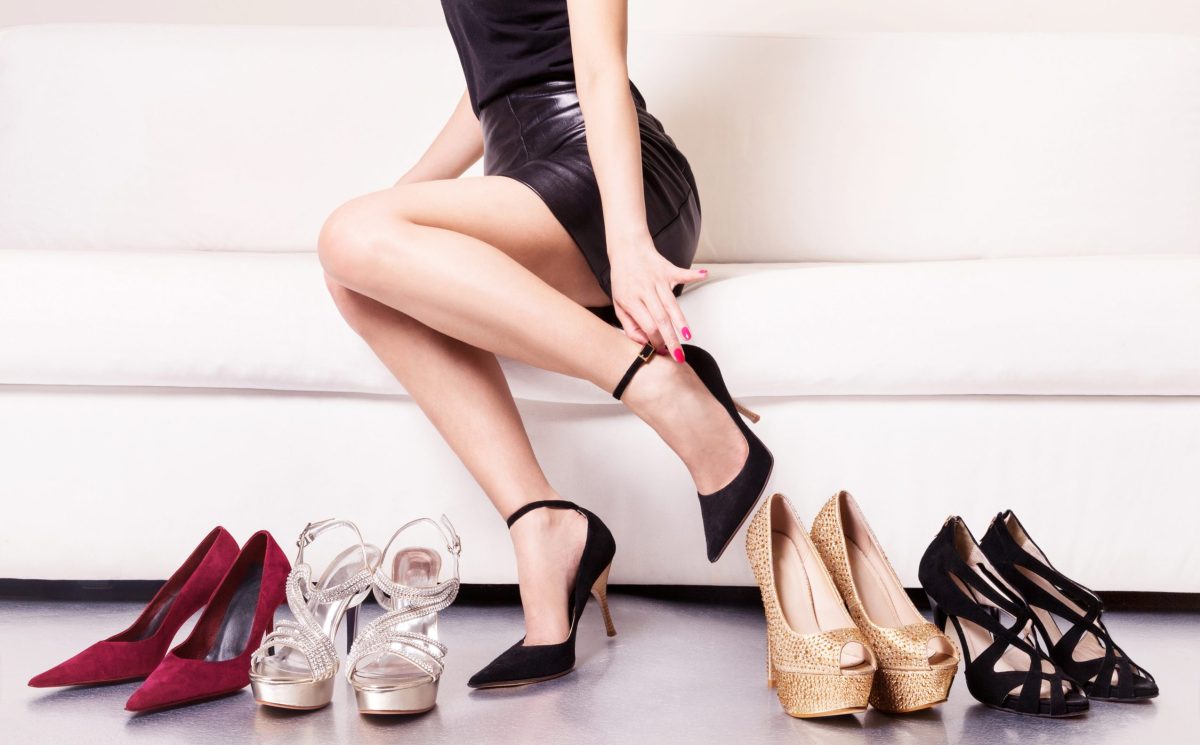 Comfort is a crucial criterion when it comes to choosing shoes for women. To minimize foot pain and discomfort, the correct pair of shoes should provide enough support and cushioning. Too tight or loose shoes can cause blisters, calluses, and other foot problems.
One of the key factors in achieving comfort is proper arch support. Shoes with adequate arch support distribute weight evenly across the foot, decreasing pressure spots and strain on the feet. Look for shoes with a contoured footbed, which will support the arch and heel.
Cushioning is also important for comfort, as it helps absorb shock and reduce impact when walking or standing. Shoes with cushioning in the sole, such as foam or gel, will help provide a more comfortable and supportive fit.
Style
Style is an important criterion when selecting shoes for women, as it helps express individual personality and sets the tone for various occasions. When selecting shoes based on style, it is important to consider the clothing worn with them. Shoes should complement and enhance the overall outfit rather than clash with it.
For example, for formal events or work, women may prefer dress shoes such as pumps or flats in a classic style, with a neutral color such as black or nude. These types of shoes provide a polished look and are suitable for office settings or professional environments.
On the other hand, for casual outings or weekend wear, women may prefer sneakers or sandals that are more comfortable and relaxed in style. These shoes can be chosen in various colors and patterns to match individual preferences and fashion trends.
Material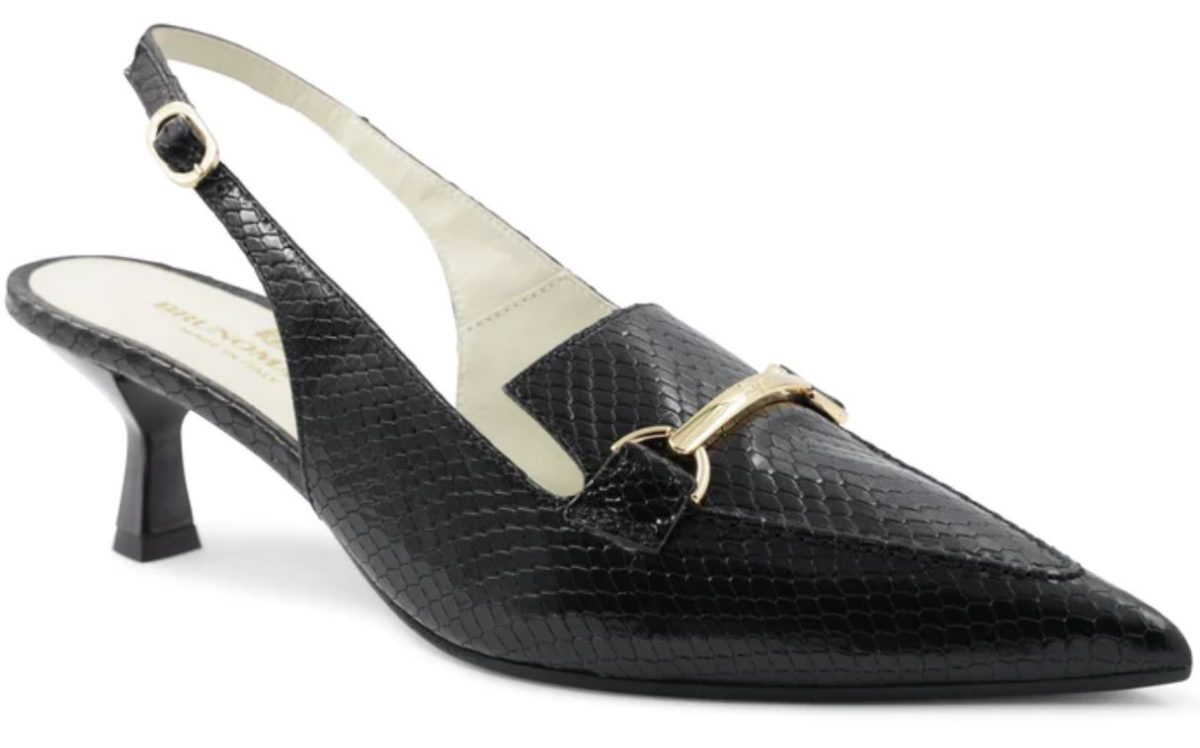 The material of a shoe plays an important role in determining its durability, breathability, and overall comfort. Different materials offer different benefits and features that are suitable for different purposes.
Leather is a popular material for shoes as it is durable and provides good support. Leather shoes are also resistant to wear and tear and can withstand long-term use. Leather shoes are furthermore adaptable for a variety of events because of their traditional and timeless appearance that may be dressed up or down.
Canvas is another common shoe material for casual styles like sneakers and slip-ons. Canvas is lightweight and breathable, making it comfortable for hot weather. It is a popular option for everyday wear because it is also simple to keep and clean.
Mesh is a synthetic material that is often used in athletic shoes. It is lightweight and breathable, allowing good air circulation, and helps keep feet healthy and safe during exercise. Mesh shoes are also flexible and provide good cushioning, which helps absorb shock and reduce the risk of injuries.
Other materials used in shoes include suede, synthetic leather, and rubber. Each material has unique properties and benefits, which can help determine the best shoe for different needs and preferences.
Quality 
Investing in high-quality shoes may require a higher upfront cost, but it can save money in the long run. Well-made shoes are more durable, provide better support and comfort, and can prevent the need for frequent replacements.
One key aspect of quality is the materials used in the shoes. High-quality materials such as genuine leather, natural rubber, and durable synthetics can withstand wear and tear and maintain their shape and structure over time. Quality shoes are often constructed using Goodyear welting, which involves stitching the shoe's upper part to the sole, creating a strong and secure bond that can last for years.
Additionally, high-quality shoes are designed to provide adequate support and cushioning. They are often built with arch support, shock-absorbing soles, and proper ventilation to keep feet comfortable and healthy. Shoes lacking these features can cause foot pain and discomfort, leading to long-term problems such as plantar fasciitis and flat feet.
Fit
Shoes that fit well provide the necessary support and comfort to prevent foot problems and discomfort. It is crucial to measure your feet accurately and try on shoes in the size that fits you best. It is also important to consider the shape of your foot when choosing shoes.
Measuring your feet is important because foot size can change over time due to weight gain, pregnancy, and aging. Using a foot-measuring tool or visiting a shoe store to measure your feet can help determine the correct size.
When trying on shoes, try on both shoes and walk around in them to get a feel for how they fit. Look for shoes that fit snugly around the heel and midfoot but still provide room for your toes to flex freely. Too tight or loose shoes can cause blisters, calluses, or other foot problems.
Function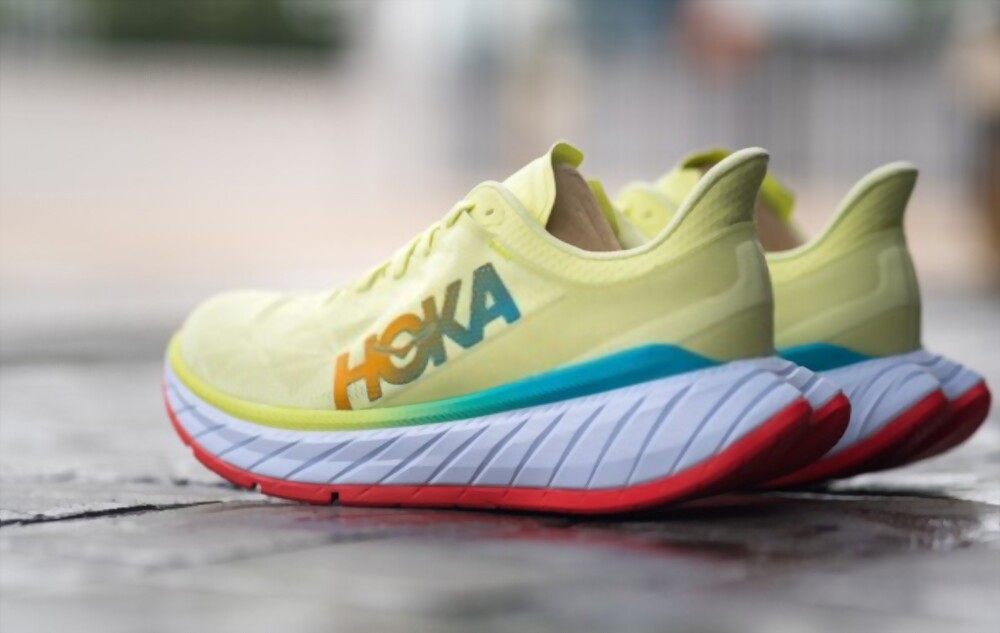 Different types of shoes are designed for different purposes and activities, and choosing shoes that are appropriate for the intended use is important.
For example, athletic shoes should provide adequate support and traction for the specific activity you plan to engage in. Running shoes, for instance, should have a cushioned sole that absorbs shock, a lightweight and breathable upper for good ventilation, and good traction for grip on different surfaces. Similarly, hiking shoes should have a sturdy and supportive sole, a comfortable fit, and waterproof materials used in footwear to protect against wet conditions.
On the other hand, formal shoes should be elegant and refined, providing a sophisticated look for work, formal events, or special occasions. They should be comfortable to wear for long periods and made from high-quality materials that look and feel luxurious.
Price
When selecting shoes for ladies, price is a crucial consideration. Although buying less expensive shoes may be appealing, doing so might result in financial savings over time due to their superior quality and longevity.
Higher-priced shoes often use higher-quality materials, which can lead to better durability and a longer lifespan. They may also offer additional features such as better arch support, more cushioning, or greater breathability, improving comfort and reducing the risk of foot problems.
Additionally, higher-priced shoes may be manufactured with greater attention to detail, resulting in a better fit and greater comfort. This can be especially important for women with foot issues or concerns, as higher-priced shoes may offer the necessary support and protection to alleviate pain and discomfort.
Read more Bruno Magli Shoe Size Chart in here
How To Choose Shoe Colors For Women?
Choosing the right shoe color for women largely depends on the occasion, personal style, and outfit color. Here are some suggestions to think about while selecting a shoe color:
Match the color of the shoes with the outfit
When choosing shoes that match the color of the outfit, it's important to consider the shade of the color. For example, if you're wearing a navy blue dress, opt for shoes that are a shade or two darker or lighter than the dress to create some contrast. Alternatively, you could choose shoes with a similar shade of blue but with a different texture or finish, such as suede or patent leather, to add some interest to the outfit.
Matching the color of the shoes with the outfit works particularly well with monochromatic outfits. A monochromatic outfit consists of different shades of the same color. For example, a light blue shirt with navy blue pants. In this case, wearing shoes that match the color of the outfit can create a streamlined and cohesive look.
Neutral colors go with everything
Neutral colors like black, white, beige, and gray are versatile and easy to match because they can complement almost any outfit. These colors have a minimalistic and understated look that can help to create a cohesive outfit without being too overpowering. Neutral colors are also great because they work well for casual and formal occasions, making them a safe choice for various situations.
When it comes to matching neutral shoes with an outfit, it's important to consider the undertones of the color. For example, beige shoes with a warm undertone work well with warm colors like brown, orange, and yellow, while beige shoes with a cool undertone look great with cool colors like blue, green, and purple.
Consider the season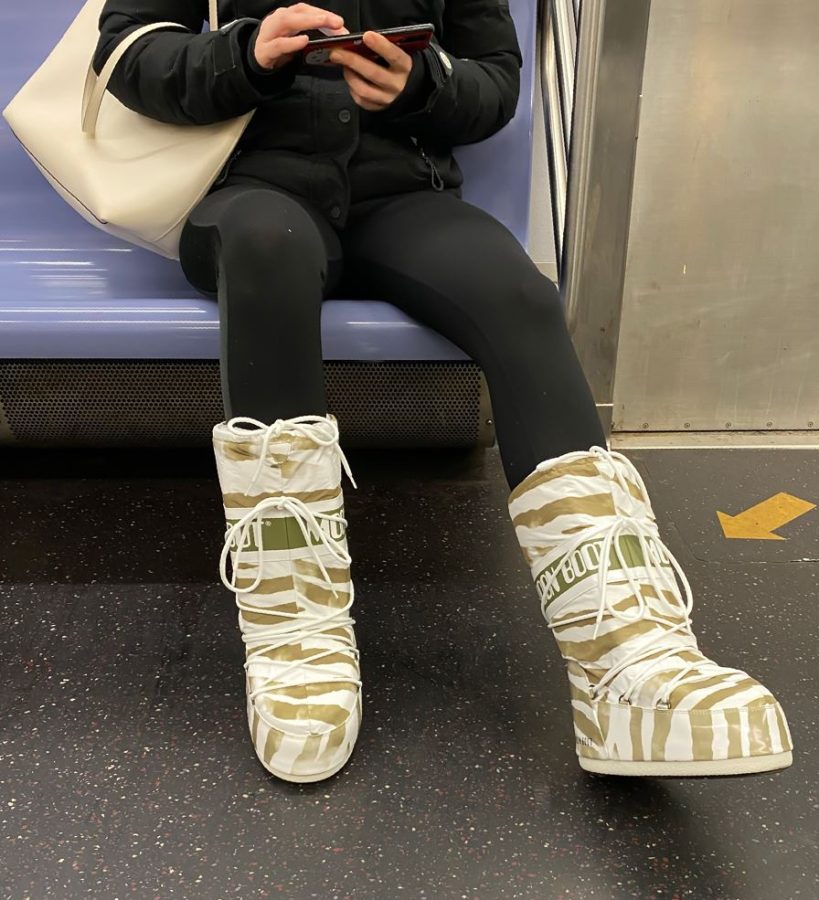 When choosing shoe colors, it's important to consider the season. Seasonal colors help create an outfit that feels appropriate for the time of year and add some variety to your wardrobe. These are some suggestions for selecting shoe colors according to the season:
Summer: In the summer, bright and bold colors are popular because they reflect the energy and vibrancy of the season. Pastel shades like pink, baby blue, and mint green are also popular, as they can create a fresh and playful look. Bright sandals and espadrilles are great options for summer shoes.
Fall: In the fall, colors tend to become warmer and richer. Browns, oranges, and yellows are popular choices, as they reflect the colors of falling leaves. Darker shades of green, like forest or olive green, are also suitable. Ankle boots and loafers are popular choices for fall shoes.
Winter: In the winter, darker and richer colors like burgundy, navy, and forest green are more suitable. These colors can create a cozy and warm look that reflects the season. Black and gray are also popular choices for winter shoes. Booties, knee-high boots, and closed-toe heels are great options for winter shoes.
Spring: In the spring, pastel colors like blush pink, lavender, and mint green are popular. Brighter colors like coral and turquoise can create a fresh and playful look. Ballet flats, loafers, and sneakers are great options for spring shoes.
It's worth noting that these guidelines are just suggestions, and ultimately, the choice of shoe color will depend on personal style preferences and the specific occasion. However, choosing shoe colors that reflect the season can help create an appropriate and cohesive outfit.
Take into account the occasion
When choosing shoe colors, it's important to consider the occasion and the dress code. The amount of formality and the style of attire required for certain events might affect the shoe color decision. Following are some pointers to bear in mind:
Formal events: A more traditional and exquisite shoe color is typically required for formal occasions like weddings, galas, or black-tie affairs. Black and navy are the most popular choices, as they are neutral and versatile colors that can match various formal outfits. Nude or beige shoes can also be a good choice as they create the illusion of elongated legs. 
Casual events: For casual events such as brunches, parties, or outings with friends, you can choose brighter and more playful shoe colors. This is a great opportunity to add personality and fun to your outfit. Bright colors like red, yellow, or pink are popular choices. Pastels and metallics can also be good options for a playful touch. 
Consider personal style
Personal style is important when choosing shoe colors because it reflects individuality and personal taste. Shoes are crucial to any outfit, and the right color can elevate an entire look. Choosing shoe colors that complement your personality and style can help create a cohesive and confident look. 
It's also important to be bold and experiment with new colors or patterns. Fashion is all about taking risks and trying new things, and choosing shoes in unexpected colors or patterns can help create a unique and eye-catching look. For example, if you typically gravitate towards neutral colors, trying a pair of shoes in a bold pattern like leopard print or stripes can add some interest and personality to your outfit. 
Find more European Shoe Size Chart in this post
FAQs
How do I convert women's shoe sizes to men's shoe sizes?
To convert women's shoe sizes to men's, you need to subtract 1.5 from the women's shoe sizes. For example, a women's size eight shoe would be equivalent to a men's size 6.5 shoe.
What is the average women's shoe size?
The average women's shoe size varies by country, but in the United States, the average shoe size is between 8.5 and 9.
What is the difference between wide and regular women's shoe sizes?
Wide women's shoe sizes are designed for women with wider feet than the average foot width. Regular women's shoe sizes are designed for women with a standard foot width. Wide sizes are denoted by a "W" after the size number.
What is the difference between US & UK women's shoe sizes?
US and UK women's shoe sizes differ in their sizing systems. For example, a US women's size eight shoe would be a UK women's size six shoe. It is important to convert your shoe size correctly when purchasing shoes online from international retailers.
How often should I measure my women's shoe size?
Measuring your women's shoe size at least once a year is recommended, as your foot size may change due to age, weight gain/loss, or pregnancy. Additionally, different shoe brands may have slight variations in their sizing, so measuring your foot each time you purchase shoes can help ensure a proper fit.