The hoodie is a fashion concept that is no longer strange to young people in recent years. A hoodie is a shirt designed for people who love the comfort you can wear anywhere. However, many brothers still struggle to know what a good-looking hoodie is or, in other words, choosing a hoodie size.
The hoodie is no stranger to many people; people also call this shirt style by other names such as hooded shirt, etc. The hoodie is closely associated with Unisex and Street Style fashion styles, but this style combines with Free Style – Free Size – Big, bold personality, hip hop comfort.
So depending on the intended use of each person, the same person and the same shirt model may have different hoodie size options. For the above reason, choosing a hoodie size becomes a bit more difficult because you will wonder if you should wear loose or fit, should you wear this style or another style.
Hoodie Size Chart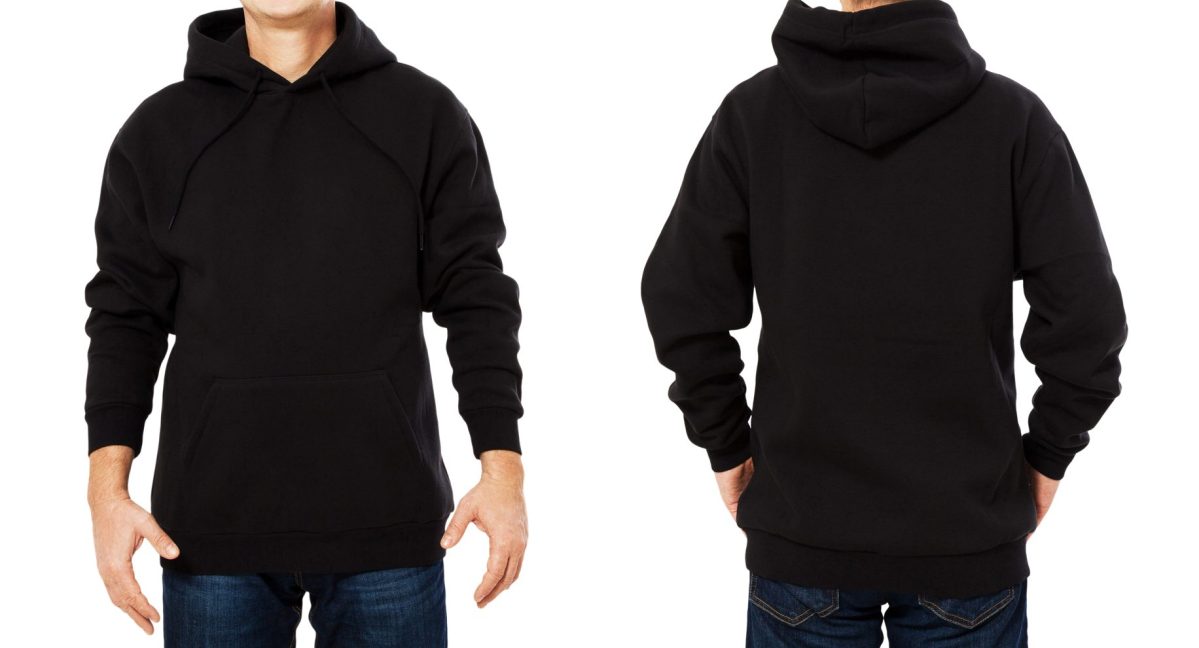 With the popularity of hoodies, in this article, we will learn how to choose the correct, no-frills, fast hoodie size for everyone. The following is a chart of men's and women's most common standard hoodie sizes. After this section, you can quickly choose the size that fits you best.
The essence of the hoodie is spaciousness and comfort. Therefore, the requirement to choose a hoodie size is usually not as high as other types of clothing. You can choose the right size hoodie according to your style.
Size
CHEST 

PIT TO PIT

(In cm)

LENGTH 

(In cm)

SLEEVE LENGTH

(In cm)

SHOULDER

(In cm)

X-small

57.0>

67.0

54.0

18.0

Small

57.0-59.5

68.0

55.0

19.0

Medium

59.5-62.0

69.0

56.0

20.0

Large

62.0-64.5

70.0

57.0

21.0

X-Large

64.5-67.0

71.0

58.0

22.0

XX-Large

67.0-69.5

72.0

59.0

23.0
How To Choose A Hoodie?
Not being knocked down by any new hot trend year by year, the hoodie is always considered a trendy item that any man or woman can mix and match very easily. Everyone has at least one hoodie in their closet.
But a hoodie is not just an easy fit; choosing a shirt that flatters and conceals flaws is something we need to pay attention to. If you are having difficulty, do not ignore this article. We will help you with tips to dress well in a hoodie so you can choose the fitting shirt for you.
1. How to choose a hoodie based on your body shape
The first step is understanding your body shape and the combinations that best suit your body shape. Each person, tall, thin, or fat, has advantages to show off and flaws to hide. Therefore, understanding your body shape will help you choose the fitting hoodie for yourself, thereby helping to highlight the best concealer shape.
2. How to choose a hoodie based on weight
Knowing your weight is the first thing you need to do to select the appropriate hoodie. You will better understand how to blend pieces to match your shape and disguise any imperfections.
Skinny/underweight people
A slim body, due to its lightweight, will make it challenging to choose the outfit you want. Sometimes, they make you appear thinner, sicker, and lifeless if you are not careful. For a dynamic, healthy fashion style with a hoodie, choose a hoodie with extra lining inside. This design will somewhat limit the sagging around your waist when wearing.
Of course, behind the thick hoodie, standing in shape, your body also looks more prominent and confident. At the same time, you also limit choosing hoodies without zippers because they are easier to reveal your body.
Chubby people
If you own a fat, chubby figure, make sure you don't choose clothes that draw people's attention to your belly. And choosing an oversized hoodie is the ideal suggestion that can direct attention elsewhere. However, they are only really suitable when you are average height or above. On the contrary, the limited height will make it counterproductive, so you need to pay attention!
The first point to note is to wear a shirt that is as comfortable as possible, loose, and not too tight. Of course, you still must ensure your element is slimmer and lighter. Try to choose deep, dark tones to experiment with!
3. How to choose a hoodie based on height
It is vital to know how to buy a hoodie that is proportionate to your height if you want a body that is more attractive and inspires more confidence.
Short people
If you are short in height and are not confident in wearing a hoodie for fear of being too baggy. Don't worry; you can still freely wear them on the street with a confident and fashionable style thanks to the following combinations:
Avoid oversized hoodies that

make the wearer look fuller

.

Should choose long hoodies that do not exceed the waist and prefer medium-thick fabrics. The hoodie should fit the body, not too tight or too loose; the sleeves should be enough to cover the ankles.
Tall people
Possessing a physique taller than the average height is something to be proud of. However, you have to know how to coordinate, so they do not lose this pride. At the same time, it should also make you look your best, not tall.
With hoodies, too, to choose the right one, you need to apply the following flexible combination:
First, you need to find out the exact length of the hoodie, then compare and contrast it with your body shape. It will help if you choose a hoodie that is longer or larger than usual.

One thing to watch out for is don't let the hood of the hoodie be shorter than the waist. This is the reason why you are no longer masculine and handsome.

Also,

check the quality of the fabric

that makes up the hoodie. Because if the hoodie is easy to shrink after washing, it is also why it is smaller and shorter than the body.
4. How to choose a hoodie based on skin color?
The selection of a hoodie color is more challenging and stressful because people have varying skin tones. Don't overlook the following advice while shopping for a hoodie if you want to find one that looks good on you and treats your skin with the utmost care.
White skin
If there is white skin, then there is a violation of the rule about the contrast in color. Then, to produce notable highlights for your fashion style, you should select striking hues and a little more lively. Choosing colors in this manner will help you draw attention to your lovely fair skin in the most effective way possible.
Yellow skin
Yellow skin is the color that goes well with the widest variety of sweatshirt colors; therefore, if you have yellow skin, you have a good reason to be delighted about it. However, you should limit your selection of hoodies to those green or the same hue as your skin.
Dark skin
Many men like to have skin that is both dark and tanned because they think it looks more masculine. They impart a macho and alluring appearance on them, which leads one to believe that the attraction is diminished. Because of your skin tone, the most flattering hoodie tones for you are those with warm undertones. They will contribute to the sensation of being more muscular, athletic, and robust.
5. Choose a hoodie based on color
First, pay attention to the four most popular colors of hoodies: black, white, navy, and gray. These colors may be worn with virtually any other fashion item, so unlimited possibilities exist. Every individual will look best in their unique fashion, but these four hues complement most looks.
Black hoodie
To create a trendy look, wear your hoodie with a black sur-tone suit that includes jackets with zip-up fronts. This combination is not only easy to draw attention to, but it also assists you in staying current with the most recent fall and winter fashion trends.
Navy hoodie
You don't have to go to a lot of trouble to seem stylish; all you need is a hoodie in navy, a denim jacket, and black trousers to complete the look. The depth of the look is enhanced by the juxtaposition of denim and hoodies, which share a hue but are otherwise entirely dissimilar in terms of their textures.
Gray hoodie
Any fashionista's wardrobe would benefit significantly from adding some gray hoodies. If you are at a loss for what to wear today, a good option would be a pair of navy joggers. A gray hoodie, on the other hand, can be paired with virtually anything, so the combinations are virtually unlimited.
White hoodie
Suppose you are not prone to make silly mistakes like allowing beverages or food to splash on your shirt. In that case, a white hoodie will be a suitable choice for you in winter and autumn, even though it is regarded as the most challenging way to dress up. Pairing it with other clothing with contrasting colors, such as a black jacket, is the simplest way to pull off a gorgeous look while wearing it.
In addition to these common and fundamental color options, hoodies are now available in many brilliant color options, sophisticated texture options, and designs that allow for greater personalization.
6. How to choose a hoodie based on style?
Choosing a hoodie based on style is no longer difficult because there are thousands of hoodies to choose from. Owning a shirt that fits and has a style that suits your style will no longer be authoritarian. You have the option of selecting a hoodie that is practical for you or one that is a one-of-a-kind, out-of-the-box take on the current fashion trend.
Hoodie with zipper
This hoodie's ease of wear and wearer comfort are two factors that have contributed to its widespread popularity. In addition to being the focal point, the zippers bring a fresh and innovative element to your wardrobe.
Fitted pullover hoodie
Pullover hoodies are iconic, so it should be no surprise that they continue to be one of those potent goods many people fall in love with. When you choose this design for a shirt, your form will take on a more trendy and young appearance. This shirt cut is perfect if you prefer a more athletic and sporty look.
Tips To Keep Your Hoodie Long-Lasting
Once you've chosen the fitting hoodie, don't forget to pocket more simple beauty experiences to make your hoodie always look like new. But how to keep the hoodie color durable and not ruffled? Here are three simple tips to help your hoodie not be ruffled.
Wash your hoodie by hand
Usually, with heavy and thick sweaters and sweaters, we often take them to the dry cleaner or steamer to have them well taken care of. However, this will cost you quite a bit if you apply this method to hoodies. There is a more economical way for you to wash your hoodie by hand at home. You can wash your clothes by hand to avoid ruffles by following these steps:
Step 1: Flip the hoodie collar back and carefully read the instructions on the tag attached to the collar to know what fabric the shirt is, the required amount of water, temperature, and detergent. Then proceed to classify the clothes so as not to make the hoodie ruffled during the washing process because each fabric has different characteristics. You should divide the shirt by color and fabric and then wash it.
Step 2: Fill the basin with enough water to soak your hoodies. Note: Do not soak hoodies that are easy to fade with other shirts
Step 3: Dissolve the washing powder or liquid in the basin and beat well to make the soap foam.
Step 4: After the washing powder has been dissolved in water, gently rub the hoodie to avoid making the hoodie ruffled, it is necessary to limit the use of a brush to rub vigorously because it will make clothes quickly ruffled and old.
Step 5: Rinse the hoodie with water and then use a fabric softener to soak the hoodie. This will make the hoodie softer and filled with a fantastic scent.
Step 6: Squeeze out the hoodie gently and dry it in a ventilated place to let the hoodie dry naturally. You should avoid drying in places with direct sunlight because it will cause the hoodie to fade quickly. Pay attention to choosing a hook that is wide enough to fit the hoodie form so as not to damage the hoodie's shape.
Washing hoodie with washing machine
With a washing machine, the first steps of sorting are the same as when washing by hand. Once you're done sorting, put the hoodie in the washing machine's drum and drain the water. Depending on different fabrics, the washing water temperature must also be different. Pay attention to the online reference information on how to wash each fabric.
Don't forget to use fabric softener to soften and stabilize the structure of the fibers. It would be best if you chose the washing machine on a slow spin to avoid ruffled clothes. After washing, hang the hoodie in a well-ventilated place and out of direct sunlight.
How to limit ruffled hoodies?
Use a specialized fabric softener to help the fabric fibers to fold and soften. Because fabric softener contains ingredients that help soften fabrics and stabilize fabric fibers damaged by the washing process. In addition, you should also choose a quality shirt to be able to wear them longer. Don't regret a few dollars and then have to buy more hoodies to make up for that money.
5 Types of Hoodies
Following the advancements of fashion, hoodie models are also increasingly being modified with many unique designs and patterns so as not to become dull, as well as giving the wearer more options for their style.
1. Classic Hoodie
It is the most popular hoodie model today with several features such as a spacious design, a hood, a belt, without a zipper, and often with a waist length. The wearer will cover the head with clothes, also known as the "hooded shirt". Another detail often found in the classic hoodie is the addition of a large pocket in the front to help keep hands warm and an impressive fashion highlight.
2. Modern Hoodie
People's preferences are constantly changing day by day. Therefore, designers have transformed hoodies in many ways to keep up with fashion trends. In addition to the rise of oversize hoodies, crop top hoodies, short sleeve hoodies, super long sleeves, etc., also appeared and won the love of followers who love this outfit.
3. Long Hoodie
Still keeping the original designs, but instead of being hip-length, these hoodies are thigh-length or more. This shirt style is a rather particular fashion item, but if you are tall and slim boys and girls, this is a very cool hack. The long design makes the overall look more luxurious than the street nature of the classic hoodie. Most designs have zippers to make wearing the shirt more convenient.
4. Straight Hoodie
This design is generally not too different from the classic or long-sleeved hoodie, except that the bodice has been removed to make them look longer. This is a hoodie style suitable for tall people, so if you have a modest height, you should consider wearing a wide-form hoodie. The hoodie is not only an exclusive item for women; even tall guys wear it very well when they both hack their height and exude a youthful and elegant look.
5. Hoodie zip
The hoodie zip is a variation of the hoodie. If a hoodie is a pullover, a zip hoodie is like a zippered jacket. This is the most noticeable difference between a hoodie and a zip hoodie.
FAQS
How much does a hoodie weigh?
When considering all of these factors, the typical weight range for hoodies in adult sizes is between 16 and 25 ounces. Hoodies designed for children are naturally more lightweight than those designed for adults, who often wear larger sizes. Because there is such an extensive range of variation, we strongly advocate investing in a postage scale–mainly if you ship out products regularly and mail out packages often.
Is a hoodie an informal garment?
A hood can be attached to a sweatshirt, a jumper, or even a jacket to create what is known as a "hoodie." People often wear clothes of this kind for more relaxed occasions or for sportswear, in which case they frequently pair them with sweatpants.
What makes a decent hoodie?
Cotton is, without a doubt, the ideal material for hoodies. Because it is supple, long-lasting, and easy to wear, cotton is a material that is frequently used for the production of custom hoodies. It is also quite affordable, making it a suitable alternative for buyers concerned about staying within their financial limits. In addition to this, it is lightweight, and as a result, it provides the body with outstanding flexibility.
What makes hoodies so cozy?
If you are curious as to why hoodies offer such a high level of comfort, the answer most likely lies in the fact that they are constructed from a pliable cloth. The texture of the cloth is meant to be similar to that of a plush blanket. Because of this, people wearing hoodies report a significant increase in their comfort level.