Chloé is one of France's most prestigious and influential fashion houses. Gaby Aghion founded the company in 1952 and has been providing fashion with a personal touch ever since. Today, the brand offers women's shoes and accessories for the whole family.
The company is especially renowned for Chloé sneakers and ballet flats. It has been a favorite sneaker for more than five decades. The most popular designs include the "Paddington" by  Karl Lagerfeld.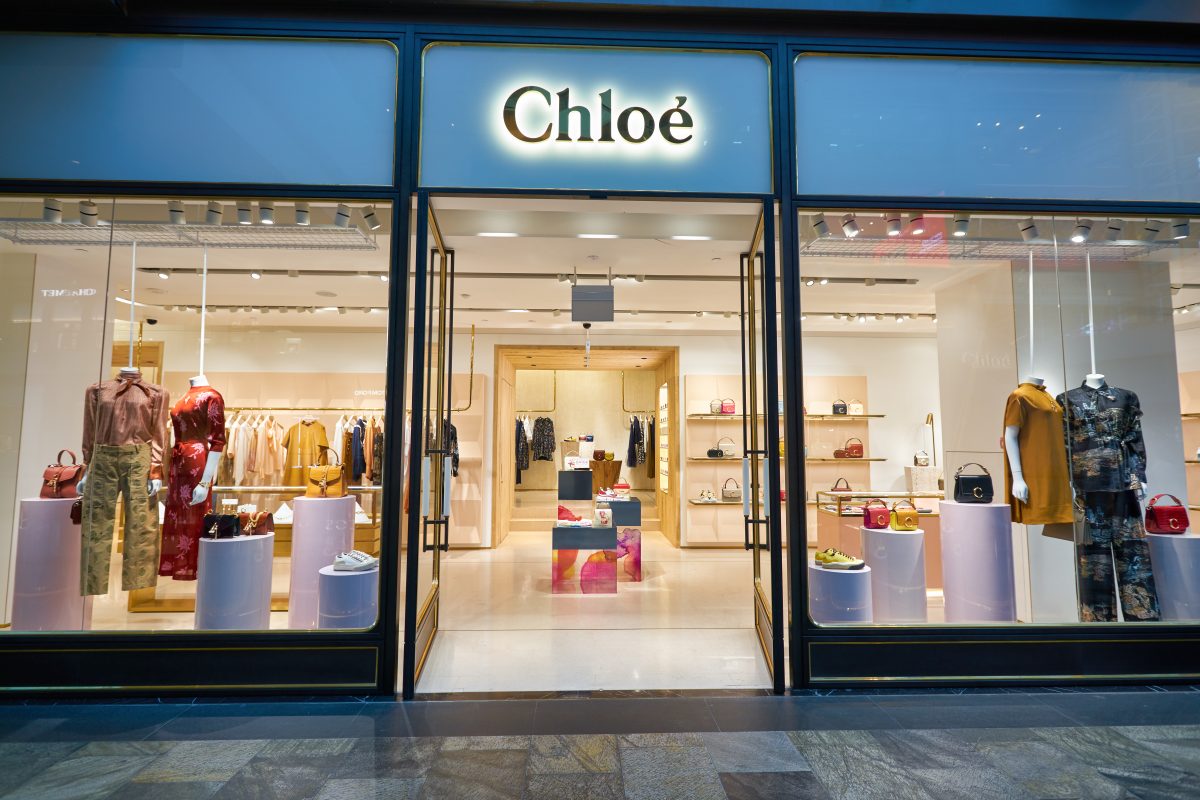 This post will guide you through what shoe size Chloé shoes are and how to find your perfect fit. It also has a sizing chart to help you identify which shoe style is right for you.
You can find Paris Hermes shoe size chart in this post
Chloé Women Shoe Size Chart
This post provides an overview of the Chloé size chart and includes both US and EU measurements. We also detail information on what to expect from a size conversion, how to buy from their website, as well as how to find additional sizes at specialty stores.
| | | | |
| --- | --- | --- | --- |
| Foot Length ( Inches) | Foot Length ( Centimeter) | EU | US |
| 10.91 Inches | 27.70 Cm | 42.5 | 12.5 |
| 10.79 Inches | 27.40 Cm | 42 | 12 |
| 10.63 Inches | 27.00 Cm | 41.5 | 11.5 |
| 10.51 Inches | 26.70 Cm | 41 | 11 |
| 10.39 Inches | 26.40 Cm | 40.5 | 10.5 |
| 10.27 Inches | 26.10 Cm | 40 | 10 |
| 10.12 Inches | 25.70 Cm | 39.5 | 9.5 |
| 10.00 Inches | 25.40 Cm | 39 | 9 |
| 9.88 Inches | 25.10 Cm | 38.5 | 8.5 |
| 9.76 Inches | 24.80 Cm | 38 | 8 |
| 9.61 Inches | 24.40 Cm | 37.5 | 7.5 |
| 9.49 Inches | 24.10 Cm | 37 | 7 |
| 9.37 Inches | 23.80 Cm | 36.5 | 6.5 |
| 9.25 Inches | 23.50 Cm | 36 | 6 |
| 9.09 Inches | 23.10 Cm | 35.5 | 5.5 |
| 8.98 Inches | 22.80 Cm | 35 | 5 |
| 8.86 Inches | 22.50 Cm | 34.5 | 4.5 |
| 8.74 Inches | 22.20 Cm | 34 | 4 |
Are
Chloé
Flats True To Size?
Yes, they are true to size. The shoes conform all around the foot with no uncomfortable or loose sections that could cause blisters or rub between toes during wear. While some other shoe brands may run small or large, Chloé Flats always provide a comfy fit for all feet of shape and size! Chloé Flats is a famous shoe brand for women. They have many styles, colors, and sizes to suit any occasion.
Who is Gaby Aghion?
Gaby Aghion, born on 1 March 1921 in Alexandria, Egypt, is a French fashion designer who founded the brand Chloé. After a successful career as an architect and set designer, Gaby Aghion created her own fashion house while heavily influenced by her artistic education.
In 1953 she founded her own fashion house in Paris, France. Aghion's designs were based on her sense of style, including everything from architecture to painting and sculpture, creating a distinctive and dynamic fashion movement. Today this label is known for its chic clothing and accessories. Gaby Aghion is known for making simple, clean lines with a minimal look.
Aghion hired Karl Lagerfeld to design some of her collections. Karl Lagerfeld was the creative director of Chanel in the late 1960s and early 1980s.
Find more Fendi shoe size chart in here
Are
Chloé
Sneakers Comfortable?
Chloé is a French luxury brand specializing in high-end goods, but it's not all about leather and expensive fabrics. The company also has a fashionable and fashionable line of sneakers on the cutting edge of design (particularly for formal shoes).
They are feminine, comfortable, and stylish. You can wear them with jeans or a dress for work or on a typical day. They're also great for sports or walking indoor corridors at the mall. If you're looking for something fun but versatile – like these sneakers – then Chloé is the way to go.
These sneakers are great for those with wide feet since they come in several widths. It's also slightly taller than other running shoes, which is excellent for women with longer legs. Although it looks like a sneaker, it's more of a running shoe. The shoe is designed with support and cushioning to provide comfort and balance to the wearer.
The sole is made of synthetic material that provides good traction while still being stylish and attractive. The sole is flexible and can be curved to fit the shape of your natural foot arch, which helps you run smoothly without any interruptions or snags along the way.
Where Are Chloe's Shoes Made?
True artists make Chloé shoes in Italy, a country where shoemakers have produced high-quality footwear for centuries. Today, top Italian fashion houses like Prada and Dolce & Gabbana design some of their most popular styles in Italy. Despite being small, Italy produces some of the world's most famous luxury goods. From fashion right down to accessories and jewelry, Italian products are in high demand all over the world.
Read more Geox shoe size chart in this article
Do Chloé Shoes Run Small?
Yes, they run a bit small. If you are between sizes, we recommend sizing up one size. They also offer exchanges and a membership program so that you will always be able to replace your non-fit shoes with a purchase receipt easily. In general, you should buy a pair that fits you well and is the correct length.
Do Chloé Shoes Stretch?
Yes, but not as much as cheaper types of leather. They are made from Nappa leather, a softer type of leather that will stretch with time. They are handcrafted to fit your feet and can't stretch too much. If you wear them for many hours or walk a lot, it is possible that your foot may feel a little uncomfortable or as though they are squeezing tightly, but in general, they should allow enough room for your foot to breathe. You should consult a Chloé specialist if you are still unsure how much the shoes will stretch.