If you are going to spend your holiday in Italy, one of the things that you are most likely going to want to do is go shopping for new clothes and shoes. It is only natural that the Italian style would be one of the most well-known fashion styles in the world.
An Italian size system is quite different from the British or US size systems and will require a conversion metric to find your equivalent European, UK, or US size. This can sometimes be more difficult than going through the conversion process, but it is worth working out your Italian shoe size to ensure you get the best possible match.
European shoe manufacturers use the Continental European method for sizing footwear. Italy is a nation in the southern portion of Europe that is a member of the European Union. For men and women, the length of the last, given in Paris points, determines shoe size for most Italian brands sold in Europe.
Read this guide to learn how to convert men's, women's, and children's Italian shoe sizes to those of the UK, the EU, and the US.
Italian Shoe Size Chart For Men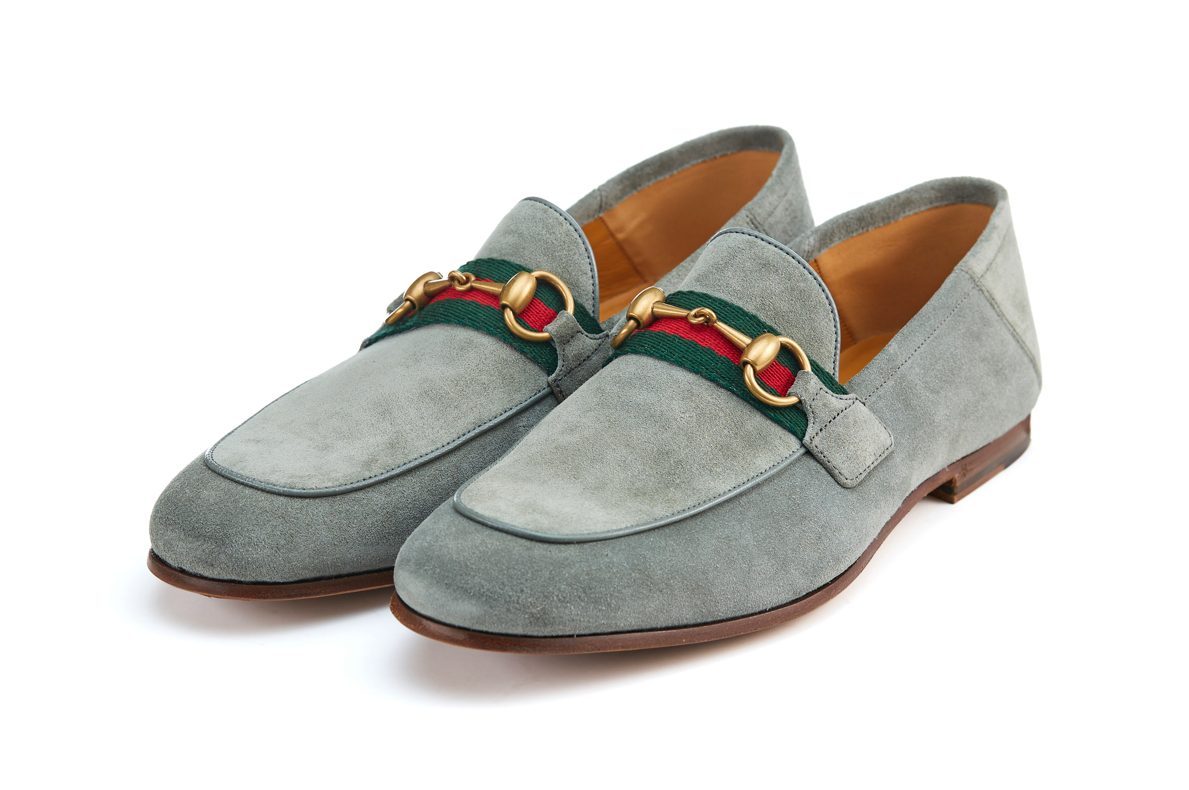 It's interesting to note that when it comes to the shoe size chart in Italy, no significant discrepancies can be discovered with other nations in Europe. This will undoubtedly save a lot of people's annoyance while buying, both online and in more conventional ways. 
The shoe size chart used in Italy is the same one used in all of the other countries that are members of the EU. As a result, if you buy a pair of shoes in a store in Italy, the size of those shoes will be the same as the size of shoes you buy in Poland or Austria. Italy is famed for its pizza, wine, and breathtaking views.
| | | | | |
| --- | --- | --- | --- | --- |
| Italy Sizes | US Sizes | UK Sizes | Foot length (inches) | Foot length (cm) |
| 40.0 | 7.0 | 6.0 | 24.3 | 9.5 |
| 40.5 | 7.0 | 6.5 | 24.5 | 9.6 |
| 41.0 | 7.5 | 7.0 | 24.9 | 9.8 |
| 41.5 | 8.0 | 7.5 | 25.4 | 10.0 |
| 42.0 | 8.5 | 8.0 | 25.8 | 10.1 |
| 43.0 | 9.0 | 8.5 | 26.1 | 10.3 |
| 43.5 | 9.5 | 9.0 | 26.6 | 10.5 |
| 44.0 | 10.0 | 9.5 | 27.1 | 10.6 |
| 44.5 | 10.5 | 10.0 | 27.4 | 10.8 |
| 45.0 | 11.0 | 10.5 | 27.9 | 11.0 |
| 45.5 | 11.5 | 11.0 | 28.3 | 11.1 |
| 46.0 | 12.0 | 11.5 | 28.7 | 11.3 |
Italian Shoe Size Chart For Women
It is common for Italian women, like women in other European countries, to wear clothing and shoes that are pretty stylish. Given Italy's long history as a fashion industry center, it should be no surprise that Italian ladies are known for their impeccable style. 
The length of a woman's foot determines her Italian size in shoes and other footwear. The size chart for women used in Italy is similar to other European charts. The sizes used in Italy are the same as those used throughout continental Europe, so you won't have trouble finding clothing that fits appropriately. The table below compares UK sizes to US sizes and Italian shoe sizes to US sizes. 
| | | | | |
| --- | --- | --- | --- | --- |
| Italy Sizes | US Sizes | UK Sizes | Foot length (inches) | Foot length (cm) |
| 35.0 | 5.0 | 3.0 | 21.3 | 8.6 |
| 35.5 | 5.5 | 3.5 | 21.6 | 8.8 |
| 36.0 | 6.0 | 4.0 | 22.5 | 9.0 |
| 37.0 | 6.5 | 4.5 | 23.0 | 9.1 |
| 37.5 | 7.0 | 5.0 | 23.5 | 9.3 |
| 38.0 | 7.5 | 5.5 | 23.8 | 9.5 |
| 38.5 | 8.0 | 6.0 | 24.1 | 9.6 |
| 39.0 | 8.5 | 6.5 | 24.6 | 9.8 |
| 40.0 | 9.0 | 7.0 | 25.1 | 10.0 |
| 41.0 | 9.5 | 7.5 | 25.4 | 10.1 |
| 42.0 | 10.0 | 8.0 | 25.9 | 10.3 |
| 43.0 | 11.0 | 9.0 | 26.7 | 10.6 |
| 44.0 | 12.0 | 9.5 | 27.6 | 11.0 |
Italian Shoe Size Chart For Kids
When choosing your child's shoe size, you should size up. This is because, on average, Italian shoes are shorter and thinner than their American counterparts. Suppose you have experience wearing shoes from other European countries, such as those from France or Germany. You probably already know that Italian shoes are still slightly smaller than European ones.
Because the foot length determines the appropriate shoe size for children, parents should always have a measuring tape. Because children's feet develop so fast, it is essential to have a measurement that is as exact as possible when purchasing shoes for a child.
| | | | | |
| --- | --- | --- | --- | --- |
| Italy Sizes | US Sizes | UK Sizes | Foot length (inches) | Foot length (cm) |
| 18.0 | 2.5 | 1.5 | 10.2 | 4.0 |
| 18.0 | 3.0 | 2.0 | 10.5 | 4.1 |
| 19.0 | 3.5 | 2.5 | 10.8 | 4.3 |
| 19.0 | 4.0 | 3.0 | 11.4 | 4.5 |
| 20.0 | 4.5 | 3.5 | 11.7 | 4.6 |
| 20.0 | 5.0 | 4.0 | 12.0 | 4.7 |
| 21.0 | 5.5 | 4.5 | 12.7 | 5.0 |
| 22.0 | 6.0 | 5.0 | 13.0 | 5.1 |
| 22.0 | 6.5 | 5.5 | 13.3 | 5.2 |
| 23.0 | 7.0 | 6.0 | 14.0 | 5.5 |
| 23.0 | 7.5 | 6.5 | 14.3 | 5.6 |
| 24.0 | 8.0 | 7.0 | 15.0 | 5.9 |
| 25.0 | 8.5 | 7.5 | 15.2 | 6.0 |
| 25.0 | 9.0 | 8.0 | 15.5 | 6.1 |
| 26.0 | 9.5 | 8.5 | 15.9 | 6.3 |
| 27.0 | 10.0 | 9.0 | 16.5 | 6.5 |
| 27.0 | 10.5 | 9.5 | 16.8 | 6.6 |
| 28.0 | 11.0 | 10.0 | 17.5 | 6.8 |
| 29.0 | 11.5 | 10.5 | 17.8 | 7.0 |
| 30.0 | 12.0 | 11.0 | 18.0 | 7.1 |
| 31.0 | 13.0 | 12.0 | 19.1 | 7.5 |
| 32.0 | 1.0 | 13.0 | 20.0 | 7.9 |
| 33.0 | 2.0 | 1.0 | 20.5 | 8.1 |
| 34.0 | 3.0 | 2.0 | 21.5 | 8.4 |
| 35.0 | 3.5 | 2.5 | 21.9 | 8.6 |
How Do I Determine My Shoe Size?
If your footwear does not fit properly, it might hinder your sense of style and your ability to concentrate. The wrong shoe size can not only have a detrimental effect on your feet and back, but it can also make it difficult for you to participate in the activities you like. Fortunately, determining your foot size is a straightforward task.
There are a few different approaches to use when determining the size of your foot. You can get it done by a podiatrist in a professional setting, utilizing a Brannock instrument purchased from a store, or even taking the measurement yourself at home.
Prepare
You will need the following things to measure your foot at home and determine your shoe size:
Ruler

Writing utensil

Two pieces of paper more significant than your foot

Tape
Implementation process
Put on the socks you want to wear with your shoes before taking measurements. Wearing socks will help ensure an accurate reading. If you're trying to figure out what size hiking boots you need, you should wear thicker socks than you would if you measured for a pair of running shoes. Additionally, it is advised that you hold off until the end of the day, as this is when your foot is at its largest.
Position the paper, so one end is against a wall and tape it to the floor. It must stay on the surface to obtain an accurate measurement.

Put the heel of one foot against the wall while you rest the other foot on the paper.

Outline your foot on the paper. It is highly recommended that you enlist the assistance of a third party for this phase. If you can, avoid holding the pencil at an angle because doing so might result in an inaccurate measurement.

With your ruler, determine the length of your outline's most extended and broadest areas.

Do the same thing with the other foot.
Things to pay attention to
Make sure that your dimensions are written down in millimeters and inches. The units that are displayed on charts might vary. When comparing your findings to a chart of shoe sizes, you will want to use the measurement of the foot that is larger among the two.
When buying shoes for a child, remember that you should probably get them a size larger than they currently need so that there is room for them to continue growing into the shoes.
Because shoe sizes differ from brand to brand, you should look at the size chart for the brands in which you are most interested. On the product page you are shopping for; you will find sizing charts that are particular to the brand.
Find more Geox shoe size chart in here
How Do Your Shoes Need to Fit?
Even while taking measurements of your foot might give you a general sense of your size, it is still vital to put on a pair of shoes and ensure they are a good fit. The style of shoe you're looking to buy may affect how well it fits you.
Sport-Specific
Baseball and softball cleats

Finding cleats that have a snug fit is essential when

shopping for baseball and softball shoes

. Your toes should be able to wiggle about comfortably, but you shouldn't let more than a quarter of an inch of space exist between your longest toe & the front of the cleat.

Basketball shoes

Closure methods that are used to fasten the uppers of

basketball shoes come in a wide range

. Your foot should always stay the upper over the midsole, regardless of the kind of shoe you wear. The toe box of the ideal pair of shoes should be large enough to accommodate a thumbnail, and the heel should be stable.

Football cleats

A tight fit in the heel is ideal for football cleats, designed to help you maintain your footing on the field. Additionally, it would help if you strived to leave about half an inch of space between the front of your cleat and the tip of your longest toe.

Soccer cleats

The fit of your soccer cleats should be snugger than the fit of your average shoe. Both the heel and the top should have a secure fit to prevent your foot from slipping. It is recommended that there be half an inch of space between the front of your toes and the cleat.
Athletic Shoes
Walking shoes

The toe box space in walking shoes is crucial. The toe box, as its name implies, is the portion of the shoe that protects your toes. Your foot's muscles will be constrained if your toe box is too tiny. Aim for a thumb's breadth between the front of your shoe and your longest toe. Keep in mind that not everyone has the longest "big toe."

Cross-country shoes

Cross-country shoes should have a thumbnail's worth of leeway in the front to accommodate your toes for the optimum fit.

Running shoes

There are

many options when it comes to running shoe

s. Running shoes should be tight around the whole foot, leaving space for the toes. There should be between half and an entire thumb's breadth of room at the front of your shoe while pressing down with your thumb.
Boots
Hiking boots

Your feet shouldn't be able to fit into overly broad hiking boots comfortably. It is essential to work toward preventing your heels from sliding within the boot. On the other hand, you want the toe box to have some room in it since your toes will slip forward as you walk downward.

Wading boots

You should choose

wading boots

one size larger than usual to fit waders. While some manufacturers will consider this when determining sizes, others will not. Make sure you check the size chart provided by each brand.

Rain boots

As a rule, rain boots tend to rest high up on the leg. As a result of this, it is essential that the hole at the calf be sufficiently broad to allow your legs to go in without any difficulty. On the other hand, if your heel hits the ground whenever you walk, this is an indication that your boots are too big for you.

Work boots

Your heel must

stay in your work boots

or scrape against the rear as you walk. Additionally, you should strive to have around an inch of leeway in the toe box so that your toes do not slip forward and contact the front of the shoe. Boots explicitly designed for the colder months typically feature a wider toe box to accommodate bulkier socks.

Hunting boots

In the same way, you should wear thicker socks with winter boots; you should also wear thicker socks with

hunting boots

. As a result, it might be better to aim for a somewhat broader fit. You may need to purchase boots in size or two larger than usual if you intend to use liners inside of them.
Read more Valentino shoe size chart in this post
How Can You Be Certain The Shoes Fit?
"How should shoes fit?" You may believe you have a good understanding of how a shoe should fit, but we've got news for you: there's more to correctly fitting a work boot or shoe than meets the eye.
Because of this, we've compiled a few pointers for you to follow, which are lessons we've picked up over the years and hopefully will assist you in finding the perfect match!
Shoes Should hug your Feet
By hug, I mean that your shoes should fit just right not too tight, nor too loose around your foot's ball and instep or arch. The ball of your foot is the part of your foot that is the broadest, and as a result, the ball of a shoe is the section that is the biggest. When trying on boots or shoes, the right fit may be determined if the shoe or boot comfortably embraces the ball of your foot and is pleasantly snug over the top of your foot.
Because your feet are more likely to remain in the same position throughout the day when your shoes are snug in these regions, your feet will always be in the correct position. This provides comfort and value by lowering fatigue, improving foot health, and guaranteeing consistent wear of the linings and sole over time.
Look for a Room in the Toes
Your toes should have some degree of mobility, no matter what shoe or boot you wear. This applies to both shoes and boots. A pair of shoes that do not fit properly might cause your toes to get cramped and squished.
How is it done? When trying on a new pair of shoes, you should close your eyes & make sure that your toes cannot feel the front of the shoe.
Take a Rest from Your Footwear
When feet are confined in shoes, sweat is unavoidable. The leather and the lining of your shoes absorb the moisture produced by your foot's perspiration. Wet leather is more likely to stretch out of shape, which causes the shoe lining to wear out more quickly and results in a shoe that is no longer in its original shape.
Making sure you wear different work boots or shoes two days in a row is a simple remedy. One pair of shoes can last up to nine months if you wear them every day. However, if you alternated between two pairs of shoes every other day, you could wear them for two years, considerably extending their lifespan and reducing your shoe replacement expenditures!
One of the reasons that recruits in the military are given two pairs of boots to wear each day alternately is to avoid developing unpleasant foot smells.
Italian Shoes vs. American Shoes
The following are some additional essential distinctions between footwear produced in the United States and Italy that you ought to be aware of:
Weight
The weight disparities between shoes made in the United States and shoes made in Italy can be startling. The average weight of an American shoe is higher. You may have a preference for this. On the other hand, many individuals favor the airy and lightweight sensation that Italian shoes provide.
Stitching
The methods of stitching employed are another distinction between shoes made in Italy and those made in the United States. Unless you specifically compare the two kinds of footwear, you won't notice this aesthetic distinction between them. Blake stitching is often utilized in Italian footwear, in contrast to the more commonplace use of Goodyear welting in American footwear.
Materials
The excellent quality and exceptionally durable leather is a hallmark of Italian footwear. Although it is possible to get leather shoes made in the United States, they are often of different high quality than those made in Europe.
Price
It should come as no surprise that Italian shoes are more expensive than American shoes when one considers the more excellent quality of the leather, the more elaborate stitching, and the lightweight and durable material. There is a one-to-one relationship between price and quality.
When everything is considered, it should be clear why Italian footwear is considered one of the best options.
Find more China shoe size chart in this article
FAQs
Is the size of an Italian shoe the same as that of a European shoe?
The terms "IT" and "EU" may often be substituted for one another and correspond to a size range of 34-48 for both women and men. Because they are manufactured in Italy, Spain, Portugal, or some other region of mainland Europe, most high-end designer shoes adhere to the Italian or European size standard.
Do Italian shoes tend to run true to size?
Even when developed using the European shoe sizing system, Italian shoe sizes often run smaller than the US and practically all European shoe sizes. This is true even when the European shoe sizing method is used to build the shoes. The sizes of shoes sold in Italy are even a tad bit less generous than those sold in numerous other European countries, such as France and Germany.
Why is Italian footwear so superior?
Italian leather is supple, smooth, and stylish, and materials have a significant impact. Leather is the primary (if not the only) component used in these elegant shoes, stained and completed by hand. Handmade shoes are incredibly durable due to the premium materials used and the meticulous assembly process.
Should you spend your money on Italian shoes?
It is common knowledge that Italian footwear is universally hailed as the finest in the world. Italian shoes are well-known for their handmade leather, excellent stitching, durability, and elegant appearance. This reputation stems from Italy's lengthy history in leather tanning and the country's enthusiasm for shoe workmanship.