Do you adore Princess Diana's, Kate Winslet's, or Audrey Hepburn's classic style looks? They are all classic-style personalities.
For the good purpose, most of those largest and most recognized beauties prefer a classic wardrobe style. A classic outfit is timeless and tends to hardly go out of fashion, and a few well-chosen pieces can take you almost anywhere at any time.
How to Determine Whether You Have a Classic Clothing Personality?
Did you actually think of your personal style? Are you aware that you have a classic clothing personality? If you are still not really sure, you can really take this exciting style personality quiz. Most women discover that they have a dominant style personality but are attracted to components of other styles.
Here are a few other indicators that you have a classic clothing personality.
You Prefer Ageless Looks Like A Classic Clothing Personality
Although you are up to date with current fashion trends, you prefer classic styles that are completely timeless. Your shoes, clothes, and accessories remain fashionable year after year.
You Are Not a Fan of Fast Fashion
You are not the type to go shopping every weekend. You'd rather have fewer, higher-quality items in your wardrobe that you know will definitely last seasons.
You are always elegant and well-dressed
You are not interested in being the most fashionable person in the room. However, you always look classy and sophisticated, and your outfits are well-coordinated. This is due in part to your ability to dress for any occasion and also in part to your preference for well-cut items made of high-quality fabric.
You have a preference for classic colors in your wardrobe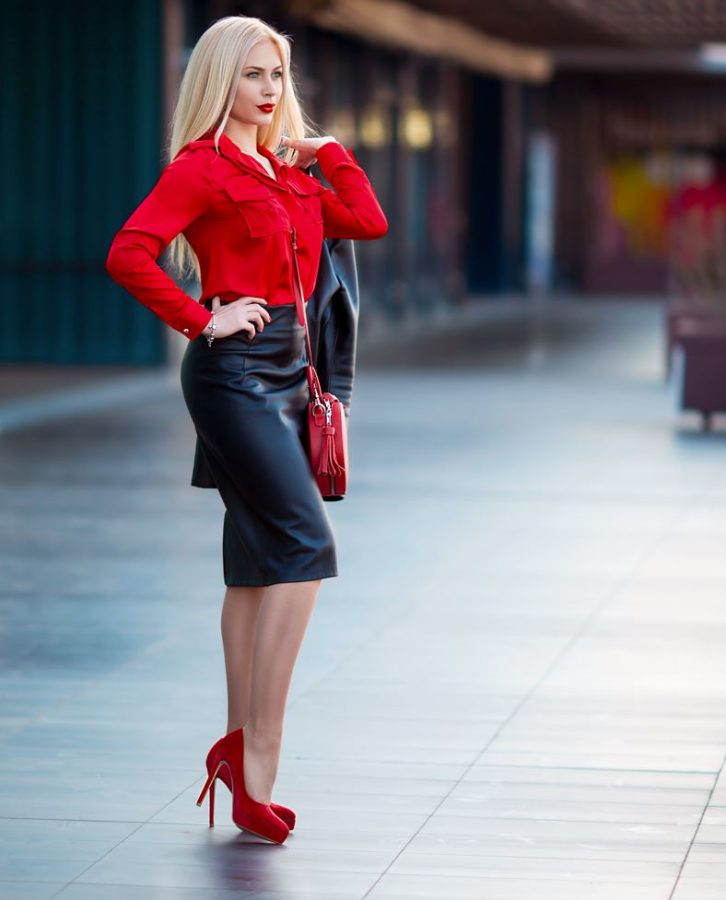 If I opened your wardrobe, I'd probably find a lot of neutral shades, but you do love classic colors like red. You also enjoy traditional patterns such as stripes, leopard print, and polka dots. More strange colors, such as purple or orange, are unlikely to be found.
Celebrities Who Have a Classical Personality
Are you attracted to the fashion of the celebrities mentioned above? If this is the case, you are most likely a classic clothing personality. Kate Middleton and Angelina Jolie (who also likes some classy styles), Victoria Beckham, Princess Diana, Audrey Hepburn, and Kate Winslet all have a classic clothing personalities.
Here Are Some Great Ideas For Putting Together Your Own Classic Wardrobe
Here's how to sharpen your wardrobe if you have a classic sense of style.
Begin with a Neutral Color Scheme
To construct your classic capsule wardrobe, use black, tan, gray, or navy as an anchor color. Pick wardrobe staples in one of these neutral shades and work your way up to a capsule wardrobe.
Select Traditional Shapes
A tailor-made classic capsule is made up of customized classics that compliment the body. A well-fitted blazer is a great investment because it is an appealing style that works on almost any body shape or size. Choose a blazer-style jacket in a neutral color.
Check that the blazer buttons confidently and comfortably and doesn't pull all across the bust line and that it is loose-fitting enough through the back and arms to allow for motion while also allowing you to layer a sweater or a shirt under it in the most comfortable way.
Another great classic wardrobe staple is an elegant pair of cropped pants. Almost all body shapes will look good in a flat front look with side zip. They look great with heels, booties, and flats and can quickly change from day to night with a simple transition of shoes or jewelry.
Choose fabrics that could be worn all year
If you are a fan of classic style, I'm pretty sure that you'll agree with me when I explain why I dislike dressing in synthetic fabrics. A crunchy cotton lambs wool shirt could be worn knotted with cropped pants in the summer season or under a sweater and blazer or jacket in the fall season. When layered with other jackets and shirts, a light wool or cashmere sweater can be worn in the wintertime.
Invest In Several Well-Made Timeless Pieces 
Investing in a few premium-quality pieces that will last for years could actually save you money over the long term. A suede or leather jacket in a classic style, a trench coat, a wool overcoat, and cashmere merino wool sweaters are all timeless pieces.
Classic Clothing Personality's Wardrobe in a Capsule
Now that you have decided on your style and what will work brilliantly for your daily outfits, you will find all of the shoes, bottoms, tops, and accessories that the classic clothing personality requires to build a capsule wardrobe down below.
Tops in a Classic Style
Begin with a classic white shirt that can be layered under sweaters and jackets.
Add a silk blouse that could be suited up with khaki pants or worn casually with jeans.
Pick a cashmere or high-quality wool sweater, and when selecting tops and blouses, consider patterns that will not go out of style.
Choose knits that are not too affectionate, particularly if you generally carry weight in your belly area.
When dressing a sleeveless dress or top, a longer cardigan sweater could really help cover up a stomach area without clutching and hiding your arms.
Avoid sweaters that reach just above your hip if you carry a lot of weight all over your hips because they will attract lots of attention to that area and do make you look fuller.
Sweaters that fall below or at the mid-hip look good on most ladies and compliment a wide range of body shapes.
Coats and Jackets to Complement Your Classic Clothing Collection
Check that the jacket fits correctly but is not too tight. A moto, trench, and blazer jacket are examples of coat and jacket styles that will give you a classic appearance.
Jeans and Pants for a Classic Look
When choosing jeans and pants, consider shapes, colors, and patterns that will not go out of style. Although skinny jeans may be "in" one season and "out" the very next, a great pair of bootcut jeans will last a lifetime. You might also wear pants, white jeans, and black pants with a nuanced pattern like stripe, polka dot, or a check.
Classic Outfits With Skirts and Dresses
It is great to invest in a timeless gown. Both a wrap and sheath style are timeless silhouettes that will easily become wardrobe staples. For dressy or work occasions, style with heels, and for more lazy days, dress it up with tights and a pair of boots.
Choose skirts in the length that compliments your body the most (for instance, an inch or two just above your knee compliments almost all ladies). Just avoid anything that is either too baggy or too tight.
Shoes to Match Your Classic Clothing
You will want to ensure that your shoes, just like your clothes, are vintage, unchanging, versatile, and of course, classic.
A classic pair of flats, black booties, and heels, as well as a pair of classic white sneakers, could perhaps get you through most instances.
Accessories to Complement Your Classic Wardrobe
Accessories, jewelry, and tops all add a splash of color to your classic wardrobe. Alternatively, layer other neutral tones to add texture and curiosity.
To add personality and attention, pair your basic styles with statement scarves, necklaces, earrings, and bold accessories.
Brands and Stores for the Classically Styled Individual
Where do you enjoy shopping if you have a classic style? Please let me know in the comments box down below. Here are a few of my personal favorites.
Ann Taylor

Eileen Fisher

J.Crew

Paige

Ralph Lauren
Find more Natural Clothing Personality in this post