Whether you embrace your pear body figure with open arms or struggle to admit your body shape, the truth stands that you require a closet that accommodates both your style and your pure contours.
Understanding your body structure is critical to the transformation of your style. It is an important step toward developing your clothing impulses and developing a personal style that makes you feel great. Finding the cutouts that make you feel confident, understanding how your body type interacts with the latest styles, and also being able to tweak fashions to look more attractive are all essential components of body type wardrobe building.
So, to start here is an ultimate guide to creating a closet for the pear shape body shape. Let's just get rid of the clothes that help you appear (and feel) terrible and replace them with outfits that make you glow.
So, What is Exactly the Pear Body Shape?
A high waist, broader hips, and a narrower shoulder and bust line define the pear body shape. It is the total opposite of the inverted triangle or apple body types, with the majority of its weight carried through the tummy and hip edge.
The pear body type is by far the most popular type of body, meaning that you have a lot of shopping choices, but depending on your certain body measurements, you might still have trouble finding bottoms that better fit you.
Major Characteristics of the Pear Body Shape
The pear body type has a high waist, broader hips, and narrow shoulders. Because of the distribution of the weight of this body shape, the broadest portion of your body shape will be in your belly or hip line instead of across your shoulders or bust. 
Due to where you carry your mass, finding bottom items that properly fit you and feel great will be your largest style challenge.
Keep in mind that when evaluating your body type, you are looking at your body ratios and trying to compare them to one another. It is feasible to be fit while having a pear body shape, as well as pear-shaped and slightly curved. It all varies depending on how you carry your mass, your genetic factors, and how every body part interacts with the others.
Different Types of Pear Body Figure
Here are some common characteristics of different pear body shapes.
Your thighs and hips are the widest parts of your body.

In contrast to your hips, you tend to have smaller shoulders, waist, and bust.

Your waist would be larger than your bust. Pear body shapes do not typically have notable bustlines.

You tend to have chubby thighs (even though hip dips could occur with this body shape based on your muscular building). Your waist is instinctually defined as your hips are noticeable.

In contrast to your hips, you will have narrower shoulders.

You can (but will not always) be able to have a fuller buttock.

You tend to put on weight all over your upper thighs or lower abdomen.
If you are a slim pear body shape, your style aims might be more about protruding your body rather than trying to minimize your hips.
Pear Shaped Fashion Goals
If you have a pear form, the objective is to generate balance by highlighting your top half while trying to ignore your bottom half to generate a more balanced shape.
This entails using footwear to create the effect of height and wearing clothing that lengthens your legs while still having enough volume at the upper part for ultimate balance.
A popular style mistake made by pear-shaped women is putting too much prominence on their bottom half. This gives the appearance of more weight on your lower portion and can give you a bottom-heavy appearance.
Pear Body Shape: What to Wear
We will concentrate on the upper torso, defining your midsection and lengthening your vertical line. Here are some simple ways to accomplish this:
Structured shoulders could indeed help you widen your upper half and balance your body ratios.

A well-fitting bra that enhances the definition of your bustline and waist as well. 

Choose colors and prints for your upper section to draw attention.

Avoid clunky silhouettes that conceal your waist or just hug your hips.

Add a belt that is pretty close to your pure midsection to balance your body ratios.

For even more balance, pick tops with sleeves or volume.

Skirts and dresses should be knee length.

Shorter hemlines (not mini skirts) could really help to lengthen your legs. These short hemlines, on the other hand, may be best avoided if you have a sporty pear body shape.

Fuller-sleeved tops could really help balance out your body ratios.

Shoes that lengthen the leg can also help to balance your vertical line and are generally attractive.

Darker tones on the lower part tend to slim and lengthen the figure.

Jackets are an excellent way to add visual impact to your top half, and we will go over which styles are best to avoid losing midsection definition.
Note: Because every body is amazing and special, these general styling guidelines should only be used as a beginning point. You might discover that you enjoy emphasizing your curvy hips, and wearing clothes that make you look and feel actually confident. 
Pear Body Shape: What to Avoid
Bodycon dress with a leather jacketIf the above are several great styles you can dress up if you have a pear body figure, these are some common mistakes or items you should avoid if your body type is more about pear figures.
Skinny jeans and exceptionally trimmed pants can draw attention to your hips. Recognize this and accept your notable hips, or balance them out with a top that underscores your shoulders, bust, and waist.

Avoid adornments and predominant pocket details that attract attention to your hips.

Bottoms in lighter colors and pastels on your bottom part can actually make your hips appear broader. Printed bottoms would do the same.

Short shorts will also attract lots of attention to the width of your thighs, particularly if they are wearing skintight or form-fitting.

Bodycon dresses, in particular, can feel unbalanced. You will have to get a good push-up bra to keep it balanced or pick a dress silhouette that flatters the pear body figure.

Round-toed shoes can really shorten your vertical line and therefore make your bottom portion appear larger than it is.
Follow Your Body's Natural Body Shape
The thighs and hips of ladies with pear body shapes tend to be fuller than those of any other body type.
When we talk about putting an attire together that appears balanced, this could be difficult as most clothes attract lots of attention to your bottom part due to its big size. You will want your top portion or shoulders to be at the frontline of your styling goals, so you should always intend to be balanced.
It is essential to comprehend what shape will perform effectively with your pear body type so that you can dress appropriately and emphasize natural curves rather than concealing or bringing more attention somewhere else. Here are some tips or "rules" for pear body shapes.
Common "Rules" for Pear Body Shape
Layering items, such as jackets, can help to add visual weight to your top portion. Concentrate on closet details on the upper half of your body. This implies that your most intriguing and awesome items would probably be jackets, tops, and dresses with details on the upper portion.

Have some fun with your sleeves too. Dramatic sleeves, strong shoulders, and puff sleeves will suit your pear body shape well. This, as a result, opens up a plethora of styling choices and creative ways to wear new trends.

A well-fitting bra is essential, and a little bit of padding (if you feel good with it) is a wonderful way of balancing out your bottom portion.

Accessories and lines that are strategically placed to lengthen your body

Make an investment in dresses. Dresses would be a fantastic closet essential for you if you have a pear body shape and find it difficult to find bottoms that comfortably fit both your waist and hips.
How to Build a Wardrobe for Pear Body Shapes?
Now, let's get detailed about what styles and items should be in the wardrobe for pear body shapes.
Necklines for Pear Body Shapes
There are numerous choices for the neckline of your apparel. The most crucial thing to do is ignore everything that emphasizes the narrowness of your bust and shoulders. Forgo thin straps and narrow collars in general because they will obstruct the horizontal line you are aiming to establish in your neck and shoulders areas.
If you really want to call attention up and lengthen your torso, a cowl neckline is a fantastic pick. This looks particularly great on petite pear-shaped ladies with shorter necks as it adds length to that area. Besides, boat necks are a good choice because they emphasize the width of your shoulders.
V-necks should be avoided because they can draw attention to your hips. V-neck and scoop necks might also have hanging down along the bust, thwarting your efforts to showcase these areas.
Best Necklines for Pear Body Shapes:
Cowl neckline: It is an excellent choice for pear-shaped bodies since it broadens the neck and attracts more attention to the top portion. It can also lengthen a small frame and short body, which a lot of petite women in this body type have.

Boat Neckline: It is an excellent choice for pear-shaped bodies since it enlarges the neck and brings attention to the top half.

Off-the-shoulder necklines: These can really help you widen your shoulders.

Queen Anne: If you are not too small, this is a fantastic choice for the pear body shapes (as it actually shortens your body). If you opt for the queen Anne neckline smartly, it can really help draw attention to your bust, but you should certainly put the money in a padded bra.

Sabrina: This type of neckline is extremely appealing and ideal for the pear body figure.

Bateau: In general, the bateau neckline looks quite similar to the Sabrina neckline. However, it has a slightly more scoop to it.

Wide Square Neckline: Remember that you go too tight with the square design; it can end up making your bust appear smaller, which is the opposite of what you actually want.

Turtleneck: It is an excellent choice for petite pear body figures as it draws attention up and elongates the neck. You can also choose a chunkier knit turtleneck to get an extra visual weight to your shoulders and neck areas. I would go for turtlenecks with a wide sleeveless or sleeve style.

Blouses with a tie-neck. For this type of pear body shape, embroideries and details along the neckline are ideal.
Necklines to avoid if you have a pear body figure: plunging necklines tube Spaghetti straps all have the tendency to narrow your top portion while making your bottom portion look even bigger, which is usually not what you actually want.
Sleeves for Pear Body Shapes
As you might know, sleeves are an exciting fashion component for this female body form. With structured, weighty (upper) sleeves, you will get all the enjoyment.
Voluminous sleeves, such as flutter sleeves and puff sleeves, are flattering; however, just ensure that there is no volume in the lower portion of your sleeve. Long-sleeve bell sleeves, for instance, have a tendency to add volume right at your hip line, which is what you really want to avoid.
Ensure that your sleeves have a layout at the shoulder stitching as well. Soft sleeves or slouchy sleeves would not give us the notoriety that you desire.
Best Sleeve Shapes for Pear Body Shapes
Puff sleeves: These are an excellent choice for petite pear body figures because it broadens the shoulder and creates a great balance

Cap sleeves

Padded or strong shoulders

Juliet sleeves

Sleeve with Petals

Sleeve with a Flutter (short length)

Elbow-length sleeves: These are another great choice for pear-shaped bodies because it emphasizes your top portion.

Sleeves that undercut at the wrist or higher ( not the type of sleeves with open volume)
Sleeves to avoid if you have a pear body shape: spaghetti strap or thin strap tops would draw attention to your narrower shoulders. Long-sleeve bell sleeves, cascade sleeves, and cape sleeves with open-ended volume must also be avoided. You should also avoid raglan sleeves because the diagonal stitch could really narrow your shoulders.
Knits, Tops, and Shirts for the Pear Body Shapes
Tops and shirts will be your best friends for the pear body type. You can add great emphasis to your top portion by wearing shoulder details, intriguing sleeves, and embroideries.
More well-fitted shirts through the neckline will typically help define your midsection and emphasize your curves without focusing on your hips.
Make a statement with embroideries or volume above shoulders and your neck areas. Consider puffy sleeves, ascot necklines, or fascinating bust pockets. Besides, avoid ruffles, peplums, and any open or cascading volume below your midsection, as these will accentuate your hips.
When selecting shirts for your pear body shape outfit, pay close attention to your shirt's length or where the hem reaches your body. The lowest point of your hemline must be straightforwardly above the midpoint of your hips. Crop tops that strike just above your midsection and do not hug your body are another option.
Long shirts that cover your buttocks or lower hips must always be overlooked.
You can also layer shirts to add volume to your upper edge, but keep your body ratios in mind and where each hem drops on your body in mind. For the simplest layering, you will need an item with a short length.
Tucking in your shirts or tops is also a simple way to define your belly and add volume to your upper half. For this type of pear body shape, I prefer the French tuck.
Best Shirt Silhouettes for Pear Body Shapes:
Button-up shirts: These are an excellent choice for the pear body shape as it has a structure that will stabilize your bust. Forgo loose fits or oversized shirts that add visual thickness to your hips. Instead, pick better-fitted shirts with much less volume in the lower portion of the shirt.

Ruffled Front Shirts: These are an excellent choice for adding visual weight to your boob area without exposing midriff. Generally speaking, the ruffle must not reach the hemline of the shirt.

Tie-neck blouses: As with front ruffle shirts, tie or ascot neck blouses could really add weight to your top portion. However, this is an excellent choice for a business casual look.

Crop tops: Models that end correctly at your midsection and are not form-fitting will help stabilize your bottom portion while defining your belly.

Shirts have bust pockets: If your tops have pockets, they must be on the bust areas, not on the hips.

Chunky knit sweaters: These types of sweaters with a focus on the neckline or shoulders complement the pear body shape really well.

Horizontal stripes and patterns: These designs will draw attention to the upper section of your body and generate a central focus for your attire above your hips.

Wrap Tops: These can flatter the pear body figure if the hip line is lower than the bottom hem and the "v" neckline is not too deep. However, you might want to try this choice in person first so that you can assess your appearance in a full-length mirror.

Off-the-Shoulder Ruffle and/or Puff Sleeve: puff or ruffle sleeves do look really fantastic on the pear body figure.

Juliet Sleeve Crop Top: This is a very prevalent silhouette at the moment because it not only adds width to your shoulders but also defines your tummy.

Cable knits: Chunkier knits that tend to be shorter than the broadest portion of your hip are the most appealing for the pear body figure. Knits with neck or shoulder details are flattering on your figure.

Longer cardigans: To lengthen your figure, choose a cardigan that reaches all over your mid thigh. Even though you must still keep your body ratios and shoe options in mind to ensure that your vertical line remains long.
Shirts to avoid if you have a pear body type: Avoid dressing tube tops, raglan sleeve tops, and any corset-style or lace-up tops. All of these items will help to narrow your top portion. In addition, fine gauge knits might minimize your top torso and, therefore should be supplanted with moderate to heavy knits.
Jackets for Pear Body Shapes
Jackets for pear-shaped bodies should not reach the broadest portion of your hips. You may want to opt for a more cropped cutout, either below your waist or around it. Alternatively, you can opt for a longer cutout that falls below the broadest portion of your hips and even reaches the mid-thigh area.
Jackets must have a strong shoulder border as well. Forgo soft fabric jackets with no structure at the neck or shoulders areas and those that are too flowy.
Layering items are ideal for this body shape because they not only add variables to your attire but also help add the top visual weight you require. Just be mindful of where that jacket rests on your specific body. Try on the brand new jacket in person or ensure that they have a great return policy before making any major purchases since the fit images you see of the jacket are hardly ever on a pear body figure.
Best Jackets for the Pear Shape Body:
Long blazers

Cropped leather jackets

Cropped denim jackets

Belted jacket (keep an eye on the hem length for this jacket, as well as the influential hip pockets)

Shrug or short bolero jackets (they should have strong shoulders, not the type of light knit)

Jackets with patterns
Jackets to avoid if you have a pear body shape: I usually advise against wearing double-breasted jackets since the button detail, and textiles overlay are typically situated close to your hips. You should also avoid peplum jackets because they enlarge the hipline. Jackets having hems that fall at the broadest portion of your hips are a must.
For the perfect balance, forgo unlined jackets or flowy jackets that don't have any shoulder definition.
Coats for Pear Body Shapes
Coats for pear body figures should reach just below your broadest part, but just below or above is okay.
Choosing a coat for any type of body shape could be difficult. They typically add visual weight to a big part of your torso and must serve two functions: fashion AND warmth.
Once more, for pear body shapes, we have to concentrate on the hem of the coat or where the coat comes to an end on your body. Coats that fall just below your buttocks or mid-thigh would be the simplest to style.
You should also look for coats that are well-fitted through the bust and neckline before softly swinging out all over the hips. If your coat is bulky or totally straight, you will appear blocky. And if the coat does have a lot of volume in the bottom part, it can exaggerate your hips while also narrowing your shoulders.
Best Coats for Pear Body Shapes:
Trench coats: Generally speaking, trench coats with mid-thigh length is ideal, but if you have a strong shoulder, a shin-length one may be appropriate. Furthermore, make absolutely sure that the coat's detailing is well above your midsection, and forgo any big pocket details or embroideries underneath the belt.

Wrap Coats: In general, most types of wrap coats complement your body shape; however, always take the coat's hem into account. What's more, don't be embarrassed to wear a collar with a larger size.

Princess seam: A coat with structured princess-stitch will give your top part a bit of definition and should fall delicately over your broader hips.

A-line: For the pear body type, an a-line jacket is a wonderful go-to choice. Just ensure there aren't any elaborate hip pockets. Furthermore, keep in mind where the end of the button (preferably above your midsection).

Parka with a belt: A fantastic parka is crucial for extremely cold climates. For the best body ratios, I suggest parkas with a well-fitted waist or a belt that ends all over your mid thigh.

Funnel Collar Coat: Ensure that the top of the coat comes with structure (but not too bulky).
As you might recall, I did not suggest double-breasted jackets for the closet of a pear body figure. Having said that, for coats, the dual-breasted button placing frequently begins on the bust rather than the hips, so it tends to work well in this case.
Coats to avoid if you have a pear body shape: Forgo peplum-style coats that draw attention to the hips, as well as coats with lots of hip embroideries or hip pockets with details. When glancing at the coat's proportion of curiosity, ensure that your eye is attracted to the upper part, not the lower one.
You should also forgo straight-cut and bulky coats because they tend to cuddle you just around your hip area and seem to be loose just about everywhere (not the most attractive).
Dresses for Pear Body Shapes
No matter what type of your body is, you will want to have several dresses in your closet. They help you put together stylish attire with minimal effort and make dressing up a breeze.
When selecting a dress for your pear body figure, consider how the dress embraces your thighs and hips areas and what it does to your top portion. Choose embroideries or prints/colors that draw your attention upward. Dresses that describe the waist will help this body type seem to have more balanced curves.
Best Dresses for Pear Body Shapes:
A-line dresses: These dresses tend to deliver the appearance of narrower thighs and hips and a slimmer waist. These are perfect for women with pear body shapes who want to divert attention away from their bottom part.

Wrap Dress: Be mindful of how deep the "v" neckline is, but these are generally very attractive on the pear body type.

Off-the-shoulder dresses: Off the shoulder, in fact, is an excellent way to make your shoulders appear broader while still remaining feminine. Just ensure that the lower part of the dress doesn't embrace your hips or thighs too tightly for this type of pear body shape.

Shirt dresses: You need to keep an eye on the details on the bottom part and ensure that it doesn't cling too tightly to your thighs and hips.

Fit and flare: These look like the A-line dresses. However, it has a better waist definition which the pear body type requires. Fit and flare is a broad term, so if you look for this type of dress and come up with shapes that cuddle closely through the hips or thighs and then flare out, this is exactly not the sort of dress we are talking about.

Dresses in an X-shape: X-shaped dresses will also be excellent for diverting attention away from your thighs and hips. They tend to have a more appealing cut and will need less tailoring to fit comfortably on you. They usually have the same overall bones as a fit and flare but with an open sleeve that gives a better horizontal shoulder line.
Dresses to avoid if you have a pear body shape: You should avoid any intricate embroideries or extra focus on your hips and thighs once more. Mermaid-style and bodycon dresses must also be avoided.
You can completely wear dresses with a basic circle skirt or an A-line skirt as long as there is not too much concentration all over your hips. Seamed skirts are preferable to bulky gatherings.
Bottoms for Pear Body Shapes
Picking the correct bottoms for the pear body figure is essential for reconciling your proportions. In this part, we will go over all of the best jeans, pants, shorts, and skirts for your closet.
I suggest wearing darker bottoms and maintaining the prints and colors on your upper section to slim out your bottom portion.
Jeans for Pear Body Shapes
When shopping for jeans, keep in mind your individual body ratios and which part of your upper thigh or hips is the broadest. This will determine whether you look better in mid or high-rise jeans.
The majority of "average" pear forms look best with high-waist jeans. Having said that, if you are a type of slim pear or hold your weight greater in your upper thigh/hips, a mid-rise might look better on you.
Jeans that reveal straight down from the upper thighs or hips or delicately broaden are ideal for you.
You should avoid pleated jeans, ultra-slim jeans, and skinny jeans because they draw attention to your hips and upper thighs. You should also be conscious of any "wear marks" all over your hips, for instance, crease lines, whiskering, or fade lines.
And, as it always is, keep those front pockets and hip embroideries to a minimum.
If you have a more excessive pear body shape, it might be difficult to find jeans that fit in the thigh or hip area but the bulge in the waist. If this is what your body looks like, look for "curvy" designs from brands that accommodate your hip-to-waist ratios.
Best Jeans for Pear Body Shapes
Wide leg jeans

Boot cut jeans

Straight leg jeans

Flare leg jeans: Flares could really be effective. Just avoid super-tight thigh/hip fits and ensure that the bottoms are not bell-bottomed.
Jeans to avoid if you have a pear body shape: Avoid wearing low-rise jeans, slim-fitted jeans, and skinny jeans. This is because low-rise jeans will highlight the width of your thighs and/or hips and truncate your vertical line. You should also be careful when trying on cropped jeans since they can make you look beer.
Trousers for Pear Body Shapes
Many of the same shapes and styling tips that we discussed for jeans also implement your trouser options.
Avoid skinny fit and tapered trousers in favor of shapes that reveal at the hip or thigh line.
Paper bag and pleats cutouts must also be avoided because they add volume to the thighs and hips. Also, sailor-style pants or front flap pockets will not work.
Best Trousers for the Pear Body Shapes:
Wide leg trousers

Straight leg trousers

Mid or high-rise trousers

Flare trousers

Bootcut trousers
Trouser to avoid if you have a pear body shape: Avoid jodhpurs, waist pleats, sailor-front trousers, pegged trousers, and any type of voluminous silhouettes such as the palazzo.
Skirts for Pear Body Shapes
Skirts are an excellent closet addition for the pear body type. They lengthen the body, have fewer fit issues, and can be worn all year.
You should choose skirts that fall just below or above the knee (for example, mid-shin skirts). Mini skirts will add more horizontal weight to your thighs and hips, while floor-length skirts may have too much focus on your bottom part.
Particularly in comparison to your jean and trouser selections, you should choose a high or mid rise and avoid low-rise choices that reduce your body's length and broaden your thighs or hips.
Choose skirts with no big gathering or pleats along the waist, as these will add a concentration to your hips. A-line skirts, paneled skirts, and circle skirts all flatter the pear body shape as they graze the thigh and hips without adding weight or bulk.
Best Skirts for Pear Body Shapes:
Asymmetrical skirts: ensure that they are pencil or bodycon shape

A-line skirts

Bias skirts could really flatter pear body figures, but they must be open-ended (neither fitted nor tapered), and you must be mindful of how the fabric clings to your thighs/hips. Asymmetrical bias-cut skirts tend to be a better option than slip skirts.

Straight knee-length or midi skirts

Paneled skirts (the hip area should not be tight)

Unlined circle skirts: straight silhouette, but not a type of petticoat skirts.

Wrap skirts: ensure that there isn't too much focus on your thighs and hips and that the closure is at your midsection, not your thighs/hips.
Skirts to avoid if you have a pear body shape: you should avoid these types of skirts, including full volume skirts, tulip skirts, mini skirts, cowl hip skirts, pencil skirts, peplum skirts, and tiered skirts. In addition, chunkier pleating, waist gathering, and waist embellishments should also be avoided.
Jumpsuits and Shorts for Pear Body Shapes
Shorts might be really difficult to wear with the pear body type because you don't actually want to draw attention to your hips more than required. Ignore any low-rise, notable hip pockets, and hip embroideries as much as possible.
You should go for a high-rise short with a flared share or a slight A-line. Peddle-pusher-style shorts and tight-fitting shorts will not do. You may be willing to try a straight Bermuda length short based on where your weight is distributed, but I would recommend trying all these styles in person.
Look for shorts with waist embellishments or waist ties to keep your attire balanced. Tailoring details, rather than flowy shorts, would also be beneficial. Just ensure that the shorts do have some room all over the hips or thighs. Ultimately, you will not want your shorts to be too tight.
When we talk about jumpsuits, everything which tapers in through the thigh or leg should be avoided. Choose a jumpsuit or romper with waist definition, concentrate on the neckline or shoulder, and a straight leg form. Jumpsuits with all-over patterns are usually too busy for the pear body type. Bright colors or vertical stripes, on the other hand, can work well if there is lots of waist focus.
Accessories for Pear Body Shapes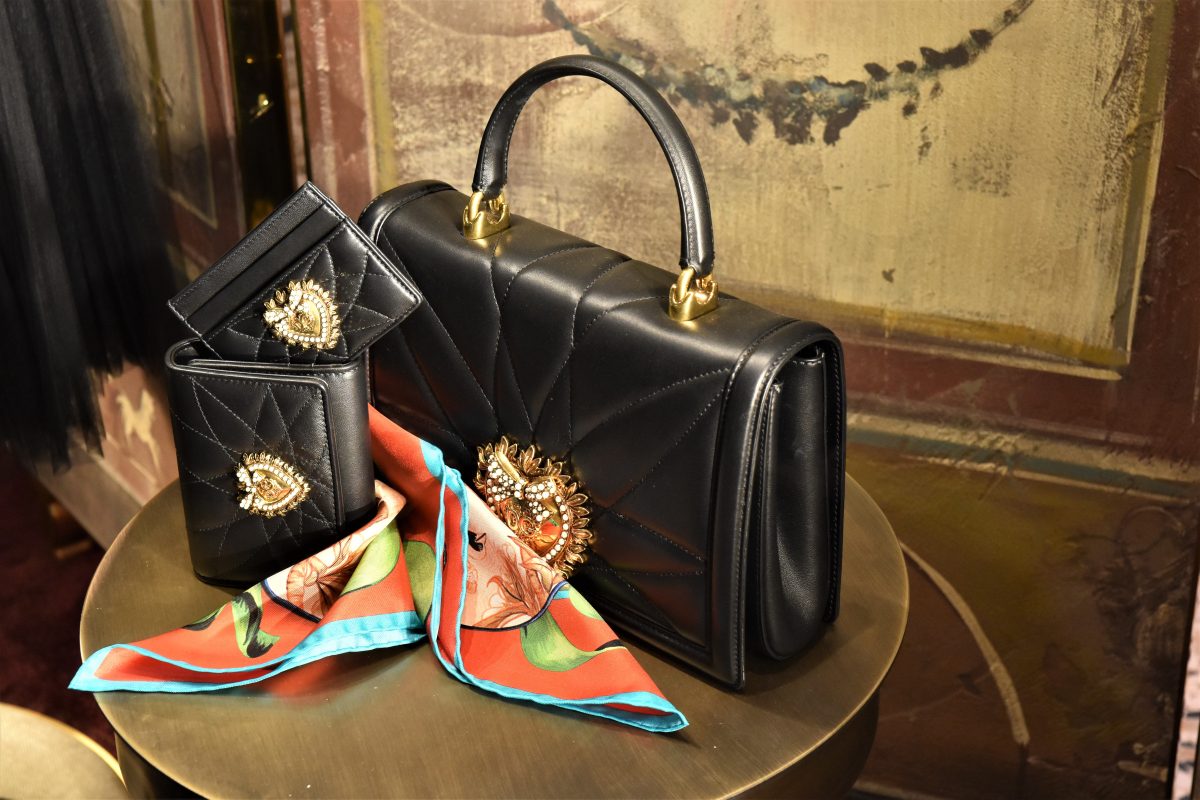 Details and accessories are a nice addition to any look and body type. You should concentrate on accessories for the top portion of your body if you have a pear body shape. Statement hats, scarves, earrings, and necklaces (that fall above the chest) are all excellent choices. Avoid bags that rest on your thighs and shoes having ankle straps that can make your legs appear shorter.
Shoes with extra height could really help lengthen your legs; however, platforms can damage the perfect balance of your appearance.
With the pear body type, belts could be either a miss or a hit. While waist focus is important, some belts draw too much attention to the midst of your body. For the simplest assimilation, start with tie belts or thin belts around your belly.
Hats, sunglasses, and scarves are also excellent choices!
When your arms are down, forgo boxy bracelets that add visual volume to your thigh and hips areas.