Our everyday lives have always depended heavily on our footwear since it gives us the stability and comfort we need to do a variety of tasks. Among the multitude of footwear options available, Crocs have gained immense popularity for their distinctive design and purported comfort. Renowned for their clog-like appearance, these rubbery shoes have garnered a dedicated following around the world. However, one lingering question remains: are Crocs true to size?
Finding the perfect fit is a perennial challenge for shoe enthusiasts, and with Crocs, it becomes even more perplexing. While some swear by their ability to provide an unparalleled comfort experience, others are left puzzled by the elusive sizing standards that seem to surround these peculiar shoes. The question of whether Crocs adhere to conventional sizing norms or require adjustments has sparked debates among footwear aficionados and casual wearers alike.
Do Crocs Run Big or Small?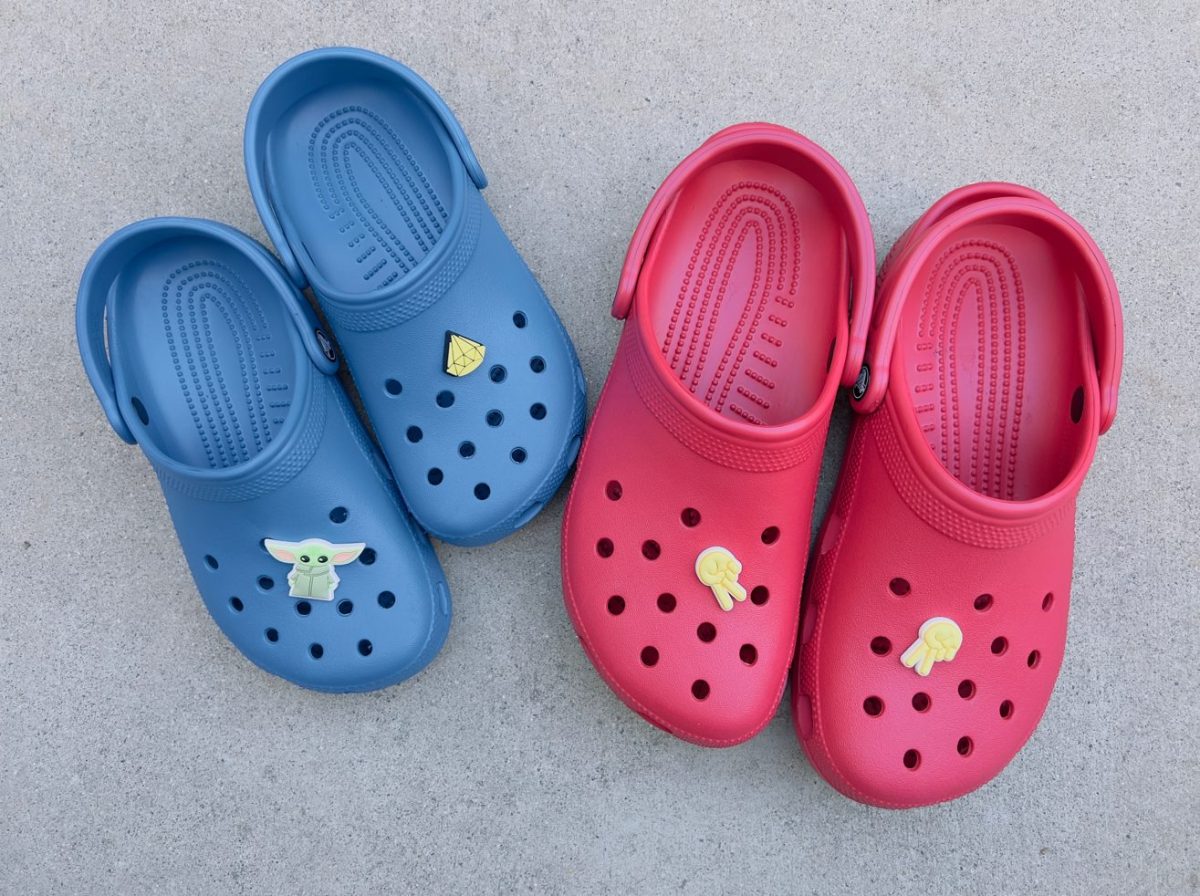 Crocs are known for their roomy, comfy feel and often run true to size. However, it's crucial to consider the specific model you choose, as they are designed with different purposes in mind. Some models prioritize work functionality, while others prioritize pure comfort.
In most instances, you can expect minimal issues with models such as the Crocs Classic clog, which prioritizes comfort and provides a generous fit. It's typically safe to order your regular shoe size and anticipate a perfectly fitting pair.
On the other hand, models like the Crocs Bistro Clog compare to Classic Clogs require more careful consideration. These models were developed with a distinct design objective, featuring closed tops and toes. They do tend to run slightly larger compared to other models, but this can be advantageous for individuals with wide feet seeking a roomier and more accommodating fit.
Conversely, models like the Crocs Crocband do not offer as much space. If you have regular-sized feet, you may achieve a snug fit. However, individuals with wide feet should avoid these models, as they may encounter difficulty finding a comfortable fit.
How Should a Crocs Fit?
Understanding the proper fit of Crocs is essential, and it can vary depending on the specific type you choose. Different brands produce different styles of Crocs, resulting in slight variations in sizing. Work-designed Crocs may differ from those intended for casual home wear, while various styles may have distinct size charts. Let's explore how different Crocs styles should ideally fit.
Crocs Classic Clog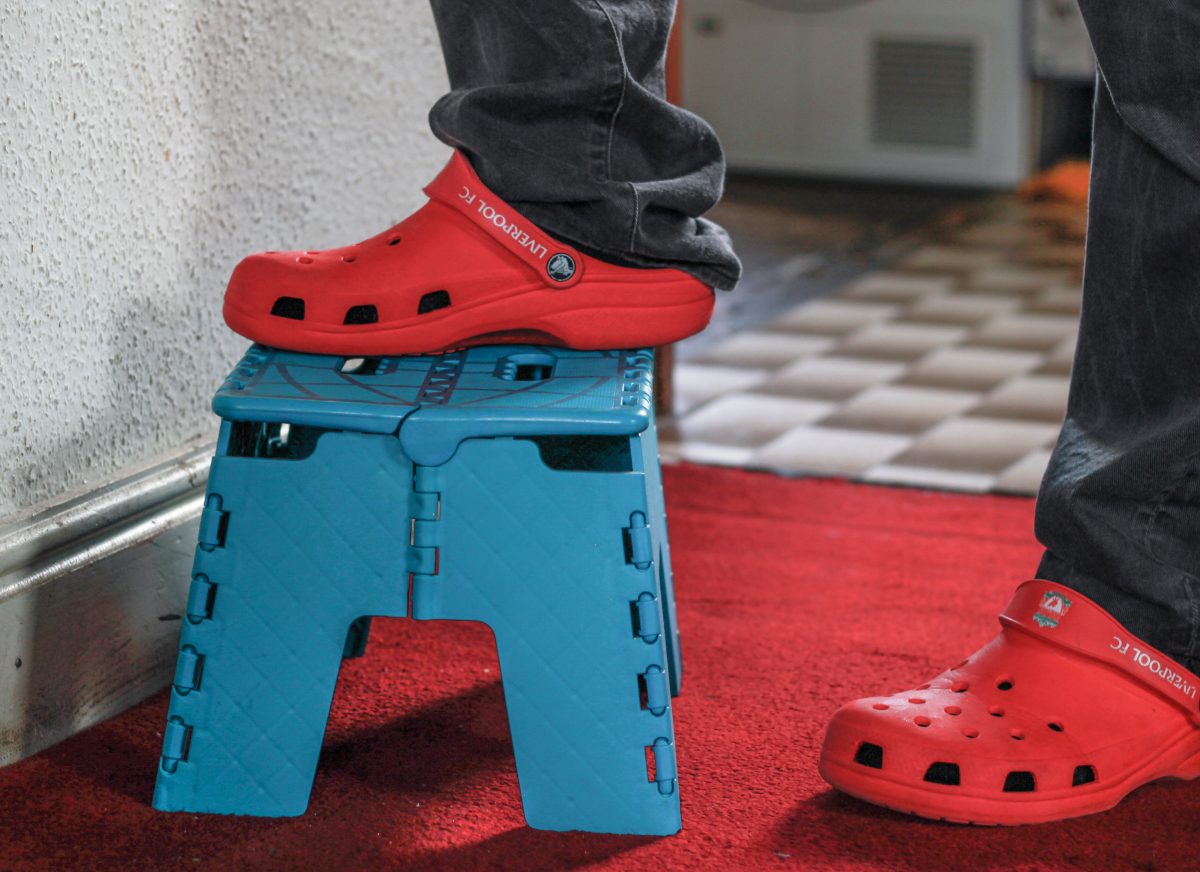 Among the range of Crocs models, the Classic Clog stands out as the most popular choice. Praised for its exceptional fit, it generally runs true to size. Many individuals simply order their regular shoe size and find the fit comfortable and satisfying. These clogs provide ample space for toe movement without being excessively loose, and their straps offer soft support for the wearer.
Crocs 'On the Clock' Shoe
Specifically designed to prioritize protection and support, the 'On the Clock' shoes are favored by professionals such as nurses and restaurant workers. Unlike the classic Crocs clogs, these shoes offer a more snug fit without being too tight. They provide proper foot security and help prevent slipping, thanks to their well-fitting design and outsoles with enhanced traction. Additionally, these shoes feature enclosed toes, safeguarding against potential injuries from hot liquids or tools. Users have reported a combination of safety and comfort when wearing them.
Crocs Bistro Clog
The Bistro Clog caters well to individuals with wider feet due to its generous sizing. This model features a closed top and toe, and those with average foot size may find it to be on the larger side. Ideal for individuals who work long shifts or spend extended periods on their feet, these clogs offer a roomy fit that allows for greater comfort.
Crocs Slipper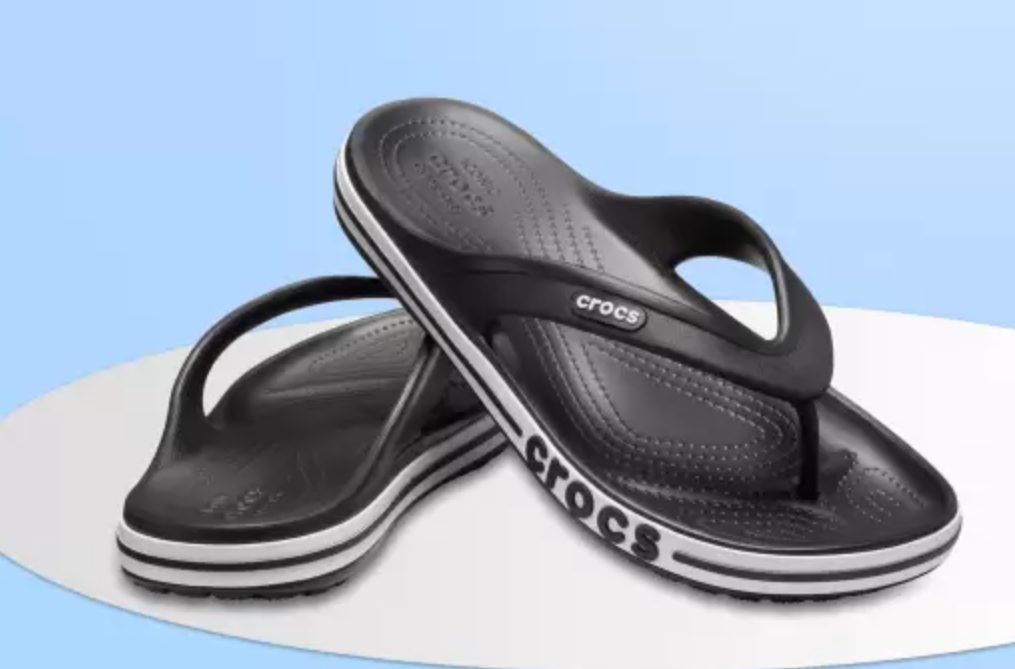 Crocs Slippers have a fitting similar to the Classic Clogs, running true to size. The only distinction lies in the inclusion of a cozy fuzzy lining. These slippers are ideal for winter wear, as the lining effectively keeps feet warm. If you intend to wear thick socks with them, consider purchasing a size larger to ensure a comfortable fit. The slippers provide a high level of comfort and snugness, offering a cozy experience for the wearer.
Crocs Crocband Clogs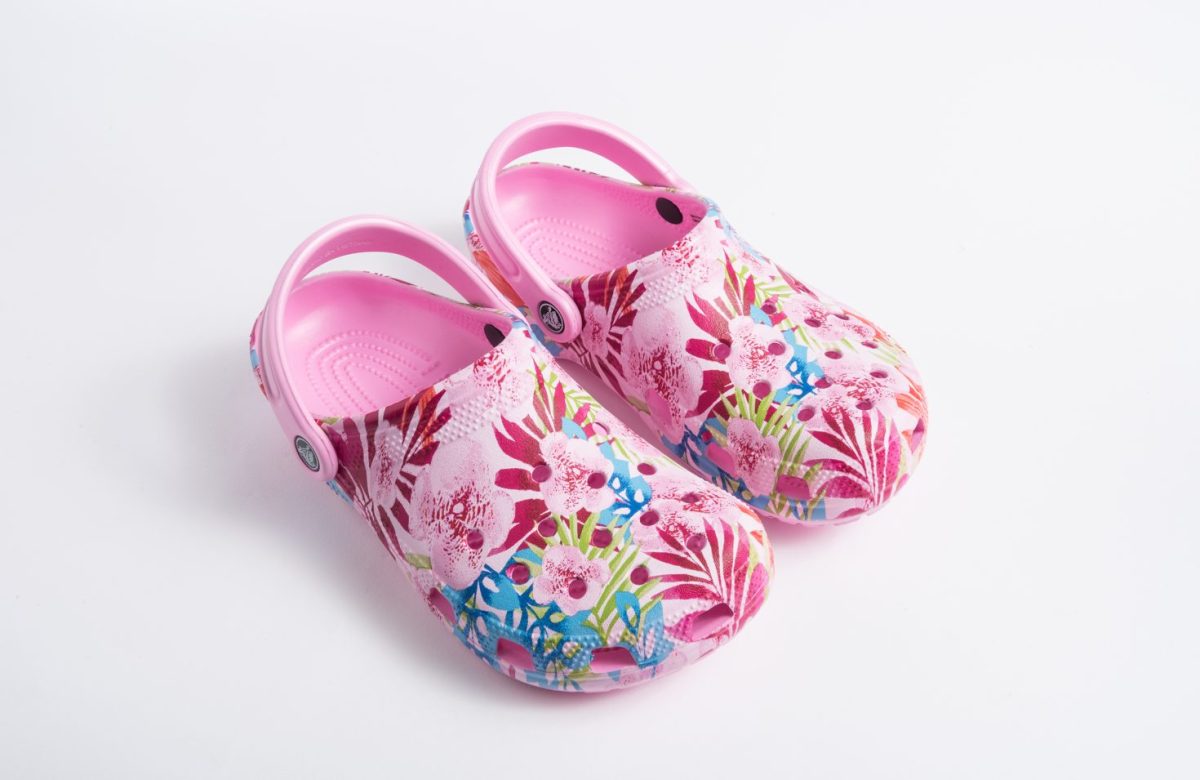 The same, Crocs Classic vs Crocband Clogs are run true to size, but individuals with wide feet might find them slightly tight. The toe and heel areas of these shoes are narrower compared to the classic clogs. They are designed to deliver a secure fit, leaning more towards a sporty look rather than a casual one. These clogs boast a vibrant mid-strip, adding a bold and playful touch. For those seeking a departure from the whimsical appearance of classic clogs and desiring a more fashionable and put-together style, Crocband Clogs are an excellent choice. To accommodate individual tastes, they are available in a range of vibrant hues.
By understanding the specific fit characteristics of different Crocs styles, you can make an informed decision and select the most suitable pair based on your needs and preferences.
How Should a Croc Fit?
One of the key considerations when purchasing Crocs shoes is finding the right fit. Crocs offers a range of sizes, including roomy, relaxed, and standard fits, each designed to cater to varying foot widths and preferences.
It's important to note that wearing Crocs intended for wide feet may not provide an ideal fit for individuals with narrow feet. Some people prefer Crocs made for specialized sectors, such as healthcare or food service, but others prefer the casual type for regular usage around the house.
Let's delve into a comprehensive exploration of each type of Crocs fit:
Roomy Fit
The roomy fit is perfect for those who desire ample space within their shoes, allowing for comfortable movement and toe wiggling. These shoes often resemble clogs and feature a heel-hugging back strap, providing stability and support to the ankles and heels. The back strap also ensures a secure fit, preventing any instability during movement.
The roomy fit ensures that your feet have sufficient space within the shoe, avoiding any uncomfortable rubbing against the sides. Additionally, the shoes offer a generous toe box, preventing any discomfort or friction with the toes. This design promotes excellent breathability, keeping your feet cool and comfortable.
It's worth considering selecting a size down if you plan to wear this type of shoe for extended periods or long walks.
Relaxed Fit
Compared to the roomy fit, the relaxed fit offers a snugger feel without compromising comfort. There is still some space at the front of the shoe, preventing any contact between your toes and the shoe itself.
A slight gap exists around the perimeter of your feet, allowing for a stabilized walking gait and ensuring a secure and relaxed fit. Certain models with a relaxed fit may incorporate laces or straps to enhance the fit further. These Crocs models are particularly suitable for long-distance walkers or professionals who spend extended hours on their feet.
Standard Fit
The standard fit provides a form-fitting experience, hugging your feet snugly without causing discomfort. Crocs shoes with a standard fit offer a glove-like contour around your feet, minimizing slipping while walking.
The heel of these shoes provides a secure fit, preventing any upward or downward movement that could lead to rubbing against the back of your ankles. Despite the snugness, the standard fit still allows ample room at the front of the shoe, allowing for toe wiggling and flexibility.
In conclusion, understanding the different types of Crocs fits enables you to choose the option that suits your needs and preferences. Whether you prioritize spaciousness, a relaxed feel, or a snug fit, Crocs offers a range of options to cater to your individual requirements.
Sizes of Different Types of Crocs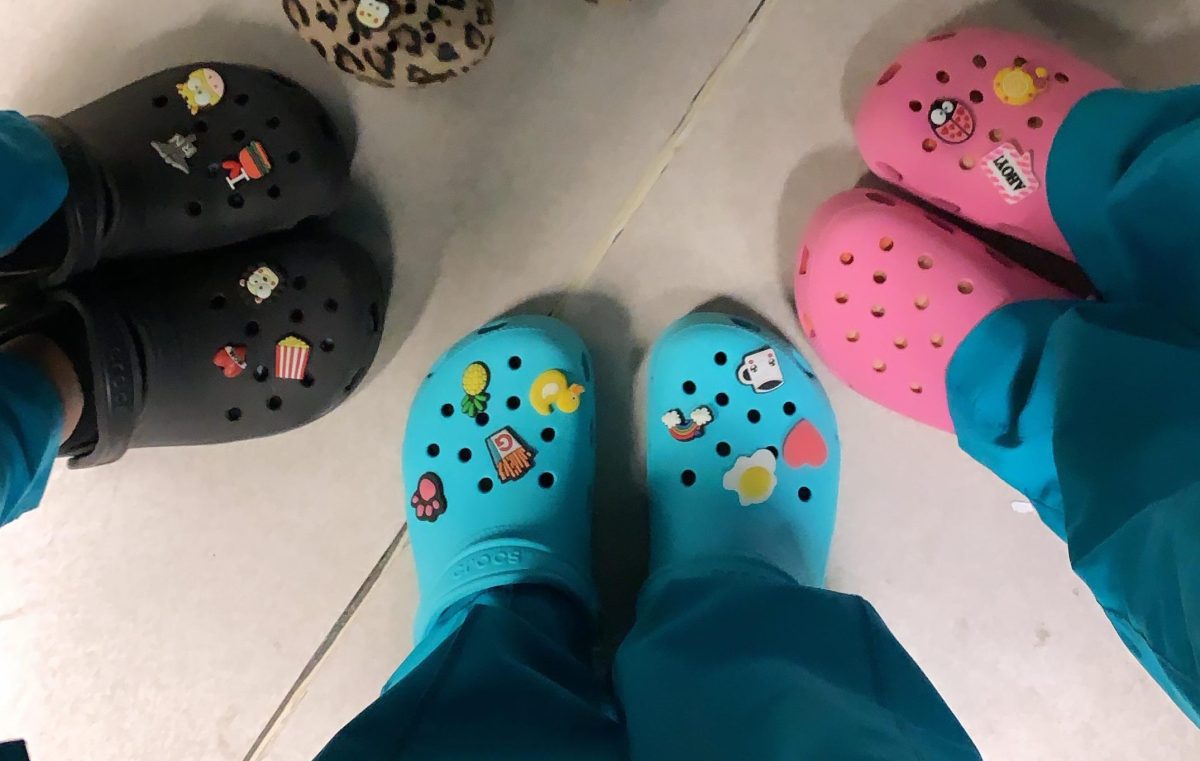 Having gained insights into the intricacies of Crocs sizing, it is time to delve into the realm of various Croc models. Presented below is an elucidating table showcasing a selection of highly sought-after Crocs variations along with their corresponding fit information.
| | | |
| --- | --- | --- |
| No. | Crocs Model | Crocs Fit |
| 1 | Baya Lined Clog | Runs Larger |
| 2 | Classic All-Terrain Realtree Edge Clog | Runs Larger |
| 3 | Crocband Clog | True to Size |
| 4 | Crocband Flip | True to Size |
| 5 | Crocs Bistro Pro LiteRide Clog | Runs Larger |
| 6 | Crocs Classic Clog | True to Size |
| 7 | Crocs Classic Crush Clog | True to Size |
| 8 | Crocs Classic Slide | True to Size |
| 9 | Crocs LiteRide | Runs Larger |
| 10 | Crocs LiteRide 360 Pacer | Runs Larger |
| 11 | Crocs On-The-Clock | True to Size |
| 12 | Men's Santa Cruz Slip-On | True to Size |
| 13 | Women's Crocs Tulum Toe Post Sandal | True to Size |
| 14 | Women's Jaunty Shorty Boot | Runs Larger |
| 15 | Women's Neria Pro II Graphic Clog | Runs Larger |
What Makes Crocs So Popular?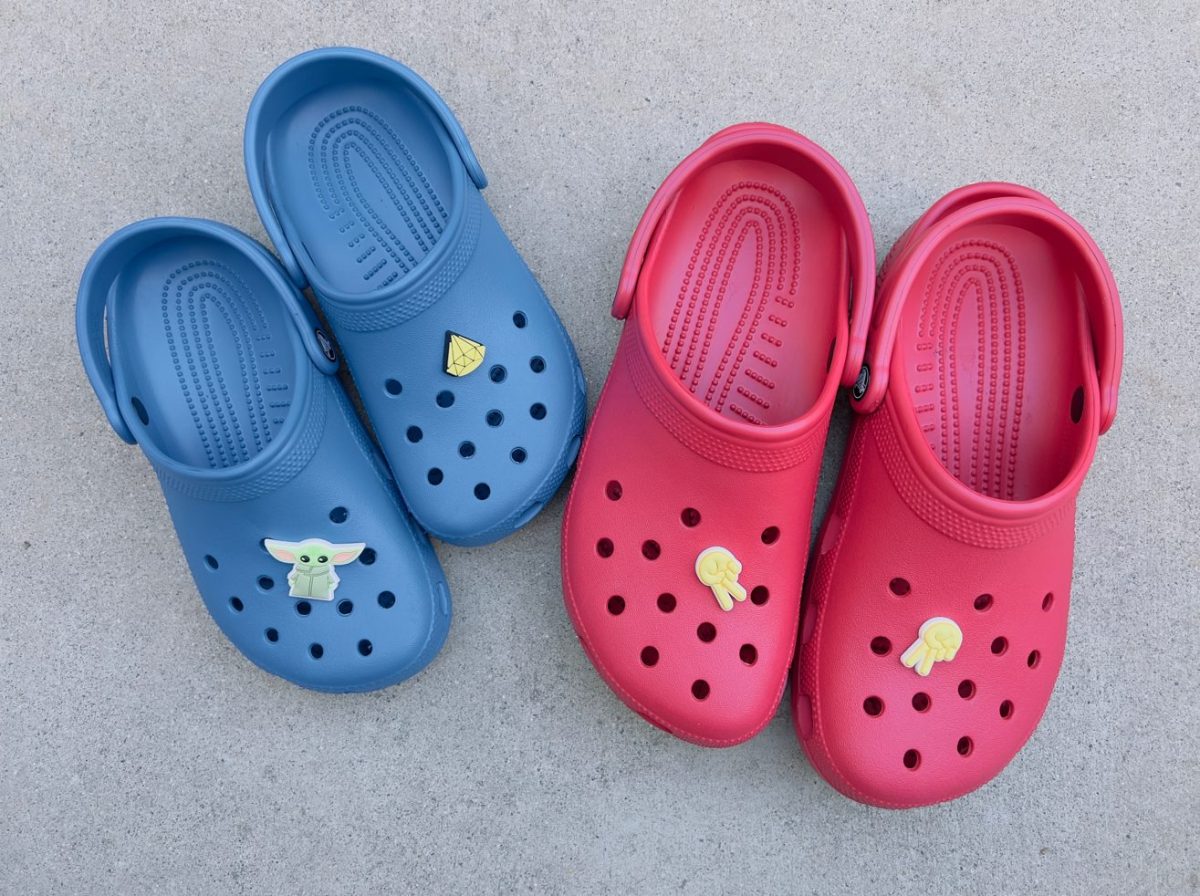 Crocs, the iconic foam clog footwear, have gained tremendous popularity over the years. While they initially faced criticism for their unconventional design, they managed to transcend their early reputation and become a global phenomenon. Here are five reasons why Crocs are so popular:
Comfort
One of the primary reasons for Crocs' popularity is the exceptional comfort they provide. The shoes are composed of Croslite, a lightweight, soft foam resin that provides outstanding cushioning. Croslite molds to the wearer's feet, providing a custom fit and reducing discomfort often associated with traditional footwear. This comfort factor has resonated with people of all ages, especially those seeking relief from foot pain or looking for comfortable shoes for long periods of standing or walking.
Versatility
Crocs are highly versatile and suitable for various activities and environments. While the classic clog design remains popular, Crocs now offers a wide range of styles, including sandals, flats, sneakers, and boots. Their diverse color options and accessories allow individuals to express their personal style. Crocs have found a place in various settings, from casual outings and beachwear to healthcare settings, gardening, and even as functional footwear for athletes. This versatility has played a significant role in their widespread appeal.
Durability and Easy Maintenance
Crocs are known for their durability and easy maintenance. The Croslite material is resistant to water, odors, and stains, making them suitable for outdoor activities, water sports, and everyday use. Crocs are also easy to clean—simply rinsing them with water or wiping them down with a damp cloth is usually sufficient. This convenience factor has made them a go-to choice for individuals seeking low-maintenance footwear options.
Celebrity Endorsements and Pop Culture
Crocs' popularity has been bolstered by celebrity endorsements and pop culture influences. Crocs is loved by a lot of celebrities. Numerous celebrities, including musicians, actors, and athletes, have been spotted wearing Crocs publicly, often leading to increased attention and sales. Additionally, collaborations with high-profile brands and influential individuals have contributed to the brand's appeal. 
Crocs have also become a symbol of nostalgia and a fashion statement, capturing attention in various music videos, social media posts, and even on runways. The brand's capacity to adapt and remain current in popular culture has been critical to its sustained success.
Social Media and Memes
Crocs have become a social media sensation, and the power of viral content and memes has significantly contributed to their popularity. The distinctive design and bright colors of Crocs make them visually striking, making them a perfect subject for social media content and creative expressions. 
Countless memes, challenges, and user-generated content featuring Crocs have gone viral, generating substantial online buzz and fostering a sense of community among Crocs enthusiasts. This online presence has helped elevate the brand's visibility and reach, attracting new customers and strengthening the loyalty of existing fans.
In conclusion, Crocs' popularity can be attributed to their unmatched comfort, versatility, durability, convenience, celebrity endorsements, pop culture influence, and strong presence on social media. Whether it's the comfort they provide, their adaptability to different settings, or their ability to spark trends, Crocs have captured the hearts and feet of people worldwide.
How Do You Choose The Right Size Crocs?
When embarking on the quest for the perfect-fitting pair of Crocs, several crucial factors warrant consideration. Firstly, referring to the size chart provided on the official Crocs website proves invaluable. This resource offers valuable insights into the shoe sizes that align with your individual foot measurements.
Furthermore, most reputable online retailers who offer Crocs also furnish a comprehensive sizing guide. This informative tool empowers you to make an informed decision about the appropriate shoe size, guided by the specific measurements of your feet. In the event of lingering uncertainty regarding the optimal Crocs size, reaching out to the esteemed customer service team becomes a viable solution.
The dedicated representatives at Crocs take immense pride in their commitment to assisting customers in discovering the perfect fit for their unique feet. By availing yourself of their expertise, you can ensure a satisfying and comfortable Crocs experience.
FAQs
Do Crocs stretch over time?
Crocs are made from a proprietary foam material called Croslite, which is known for its flexibility and comfort. While they may conform slightly to the shape of your foot over time, Crocs do not significantly stretch. It's advisable to select the correct size initially for optimal comfort.
Are Crocs suitable for wide feet?
Crocs are often recommended for individuals with wider feet due to their spacious and roomy design. However, it's essential to consider the specific Crocs model as some may have a narrower or more snug fit. Checking the product description or reviews can help determine if a particular model is suitable for wider feet.
Should I size up or down with Crocs?
Generally, it is advisable to size up with Crocs if you are in-between sizes or have wider feet. However, it's crucial to refer to the specific sizing recommendations provided by the manufacturer for the particular Crocs model you are interested in to ensure the best fit.
Do Crocs run small?
While Crocs are generally designed to fit true to size, some individuals may find that certain models run slightly small. To get the best fit, please reference the manufacturer's size guide or try them on in person.
Can I wear socks with Crocs?
Yes, you can wear socks with Crocs if desired. However, many people prefer to wear Crocs without socks to maximize breathability and comfort, as the shoes are designed to be worn directly on the foot.
Do Crocs come in half sizes?
Crocs typically do not come in half sizes. If you are in-between sizes, it is generally recommended to size up rather than down to ensure a comfortable fit.
Are there gender-specific sizes for Crocs?
Yes, Crocs offers both men's and women's sizing options. It's important to select the appropriate gender-specific size to ensure the best fit. Women's sizes are typically smaller than men's, so women should refer to the manufacturer's sizing chart for accurate measurements.
Can children wear adult-sized Crocs?
Yes, children can wear adult-sized Crocs if their feet are large enough to fit into them comfortably. However, it is crucial to consider that adult Crocs may be wider and longer, which can affect the overall fit and comfort of children.
Can I exchange or return Crocs if they don't fit?
Crocs return or exchange policies may differ based on the shop or website from whence you purchased them. It's recommended to review the specific return policy of the store or website before making a purchase to ensure you understand the options available if the shoes do not fit as expected.