Encompassing New York City's east side on 5th Avenue, between 37th and 59th Streets, the Upper East Side of Manhattan spans its borders over three zip codes. With a large population of primarily wealthy residents, this area is often cited for its exclusive boutiques and upscale shopping opportunities.
Top 10 Shoes Stores Upper East Side provides an in-depth look into some of the best shoe stores that can be found along this prestigious Manhattan stretch.
Top 10 Shoes Stores Upper East Side
Shoe Box
Shoebox is located at 1277 3rd Ave New York, NY 10021, Shoe Box is one of the most popular places to get discounted high-end fashion brands on the Upper East Side.
Shoe Box is more than just a shoe store; it is the perfect spot for the Upper East side shopper. Shoe Box has more than 1,000 stylish shoes to choose from in all sizes, which ensures that no matter what type of shoe you are looking for, you will be able to find it here.
The staff strives to comfortably assist their customers in finding the perfect pair for their needs – whether they are shopping on the go or browsing at home. All purchases come with complimentary gift wrapping and delivery services, which makes getting back into your heels even easier!
Eneslow Shoes & Orthotics
Located at 1319 3rd Ave at 75th St New York, NY 10021 Eneslow Shoes & Orthotics has been serving Manhattan locals for more than 75 years.
Offering a wide selection of top brand names, including Tory Burch footwear and Tom Ford boots alongside its shoe repair service, Eneslow Shoes & Orthotic is a one-stop shop for all your fashion needs.
Mephisto
Located at 1089 Madison Ave New York, NY 10028 in the heart of the Upper East Side's prestigious shopping district, Mephisto's chic flagship store is the perfect place to find stylish and comfortable shoes.
Its expert footwear designers select only top quality leathers and components, and its handmade production process has made Mephisto a world-renowned brand for walking comfort since 1976.
Diane B Lady Shoes
Located at 1412 3rd Ave New York, NY 10028, Diane B Lady Shoes began as a small boutique shop which eventually expanded to include several other locations across New York City.
Diane B Lady Shoes has always believed that fashion and comfort go hand-in-hand, with their outstanding team of customer service professionals dedicated to helping customers find exactly what they're looking for.
Shoe-Inn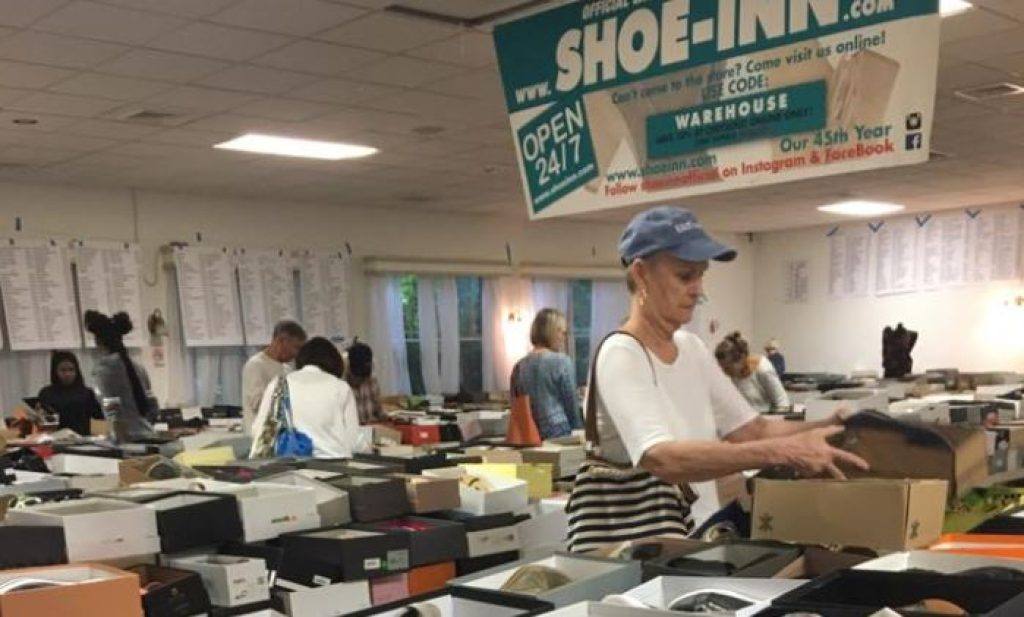 Shoe-Inn is located at 1340 3rd Ave New York, NY 10075, Shoe-Inn is the premier provider of signature Italian footwear in Manhattan.
Its impressive selection of top brand names, including Fendi shoes and Dolce & Gabbana boots, has allowed Shoe-Inn to become one of the Upper East Side's go-to destinations for fashion-forward styles.
French Sole Comfort
French Sole Comfort is located at 972 Lexington Ave Manhattan, NY 10021 in a bright white building steps away from Central Park, French Sole Comfort provides an upscale shopping experience within its three floors.
In addition to its extensive collection of designer shoes, French Sole Comfort also offers a full range of shoe care services and luxury shoe repair for any type of foot.
With a staff of experts on hand to help you find the perfect heel, these favorite among A-listers has been providing fashionable footwear for decades.
An additional upscale service offered by French Sole is its personal stylist program, which allows customers to get styled for an event or date night with all the convenience of in-store shopping. Come in for your personal styling session today!
Lester's
Lester's is located at 1534 2nd Ave New York, NY 10075, Lester's prides itself on offering a comprehensive collection of designer brands with an emphasis on comfort.
Whether you're looking to find the perfect pair of shoes for a night on the town or casual wear to wear around campus, you will find it at Lester's.
Andrea Carrano
Located at 1326 3rd Ave New York, NY 10021, Andrea Carrano provides its customers with both style inspiration and high-fashion styles from top designers such as Jimmy Choo, Fendi, Chloé, Tory Burch and Christian Louboutin.
In addition to its extensive collection of shoes and accessories, it also carries a wide variety of clothing and handbags.
Orva Stores
Located at 782 Lexington Ave New York, NY 10021, Orva is one of the Upper East Side's premier shopping destinations for international luxury brands.
In addition to offering a wide selection from top designers such as Yves Saint Laurent, Chloé and Alexander McQueen, Orva often holds special events where customers have the opportunity to win designer footwear prizes.
Foot Locker
Located at 159 East 86th Street New York, NY 10028, Foot Locker has been a favorite destination for customers looking for athletic shoe brands in Manhattan since 1974.
Foot Locker has been a favorite destination for customers looking for athletic shoe brands in Manhattan since 1974. It's wide variety of top athletic brands such as Nike and Adidas ensures that customers will always be able to find the right shoes to meet their needs.
Top 8 Shoes Brand Stores in Upper East Side, New York
As you might have guessed already if you are familiar with this neighborhood, it houses some of the best shoe stores in NYC! Here are eight stores where you'll go broke buying shoes before actually paying rent for an apartment here:
Tod's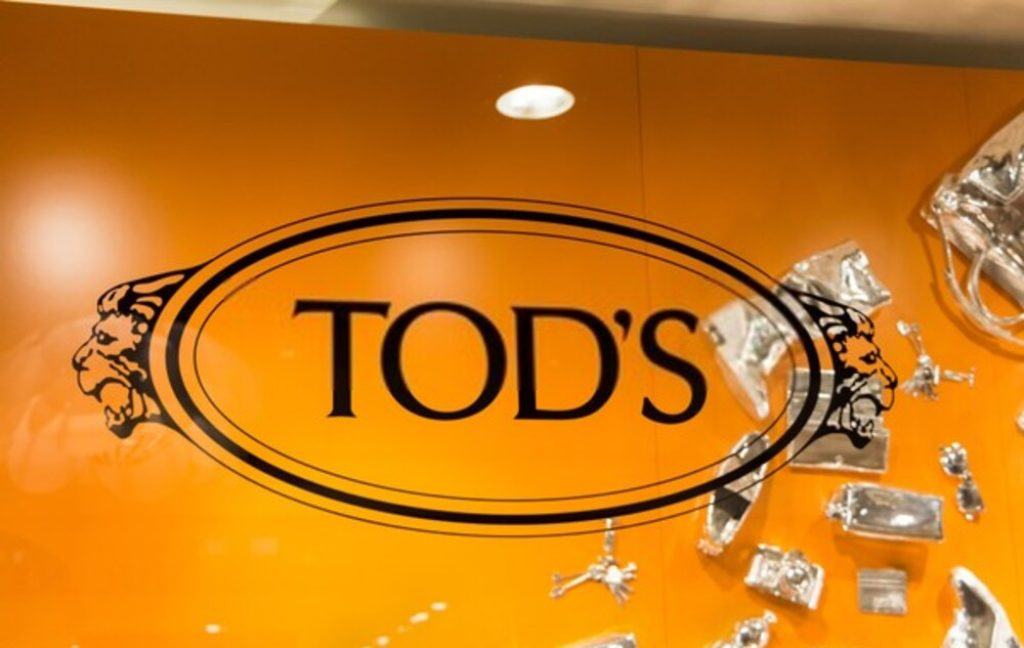 Tod's specializes in producing high quality leather shoes that are very sturdy, functional, comfortable and elegant. You can find shoes of all sorts in Tod's, from leather oxford brogues to more casual loafers, driving shoes and everything in between.
Christian Louboutin
Christian Louboutin is another luxury brand that specializes in high-end designer footwear. Shoes of the shop are beautifully decorated with intricate designs or have unusual details like studs or cognac colored soles. If you want to look fabulous for a night out on the town with friends, these are definitely the type of shoes you should consider buying!
Clarks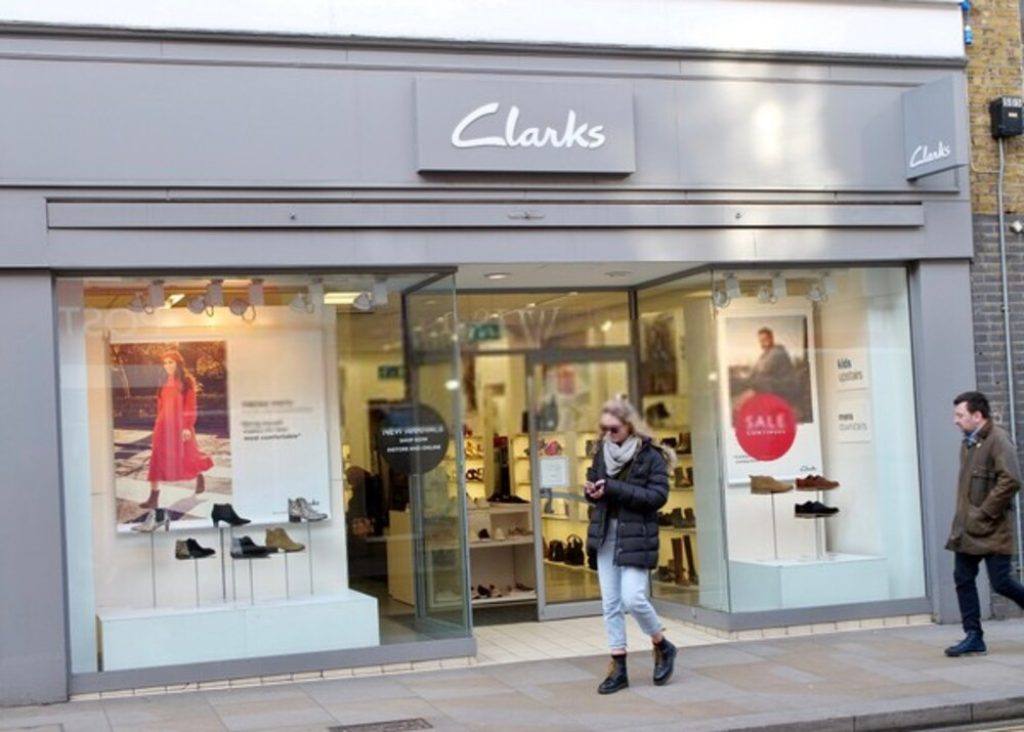 Clarks is one of the most popular shoe brands for men today that offers styles suitable for various occasions. For example, on the more casual side of their collections you can find suede desert boots and on the more formal end there are black business shoes. They also have specialized collections for men who want to invest in some high quality shoes, such as the Clarks Collection.
Aquatalia
Aquatalia calls itself a water-inspired luxury footwear brand that creates exceptional products by designing trend-led styles while maintaining a focus on quality. Their shoes unite fashion with function beautifully. Aquatalia's goal is to make every woman look and feel glamorous when she wears their stylish yet functional designer footwear whether it's for casual everyday occasions or special events!
Steve Madden
Offering an extensive collection of women's designer heels, Steve Madden is one of the best places to get your hands on a pair of heels by Steve Madden. They offer both affordable and expensive shoes. If you're looking for something more designer, check out the brand's private label collection.
Jimmy Choo
Jimmy Choo is known for producing high-end women's footwear that has an innate sense of glamour and sophistication. Shop their selection today and find gorgeous pumps, sandals and other glamorous shoes!
Aquazzura Boutique
Aquazzura is a luxury footwear company that specializes in women's designer shoes with unique details such as beading or sequins. Natalia Vodianova partnered up with Italian shoe master Edgardo Osorio to release this boutique shoe line in 2011. Since then, Aquazzura has consistently developed new styles that set trends and influence fashion in the world of popular culture.
John Lobb
John Lobb is a brand popular all over the world for producing some of the finest men's designer shoes money can buy! Every detail is perfectly crafted with luxury in mind. The brand claims they make the highest-quality shoes using only luxurious materials without compromise.
Of course that comes at a premium price, but since these are handmade shoes you're investing in high quality footwear that is sure to last you many years.
You can find All brand shoe size chart in this page