American work boots are one of the most important things that every male needs for his work. Now, there are many other factors that come into play when it comes to deciding what type of boot to buy and is made in the USA or not. For example, what type of terrain will you be working on?
What do you need your boots for? None of these is a problem with American-made work boots as they really cover everything from concrete to rough terrain. And, as we all know, America makes great products! Plus, they're extremely durable and typically last a long time which saves your wallet in the long run.
9 Brands Work Boots Made In USA
American-made boot brands might not be as well known as their European counterparts, but they are still a major player in the footwear market. If you think you know all there is to know about footwear, think again these companies have been at it for over 100 years and now carry some of the best quality and most comfortable boots around. Here's a list of some top brands that produce sharp-looking boots with good-quality leather.
Chippewa Boots of America
Chippewa Boots of America is located in Chippewa Falls (hence the name!), Wisconsin, and has been producing boots since 1901. These boots and shoes are so famous, they're actually worn by the U.S. Navy! Chippewa has been around for a while and is still making quality footwear, including the classic American work boot. The company is known for its durability and comfort to boot.
Thorogood Boots
Thorogood was founded in Pennsylvania at the start of the 20 th century by a man known as J W Foster, who wanted to make a quality boot that would be accessible to workers during a time when many boots were imported from Europe. Since then, Thorogood has been producing top-notch boots using fine leather and craftsmanship that is second to none. The quality, design, and durability of the boots are the best in the business.
Timberland Boots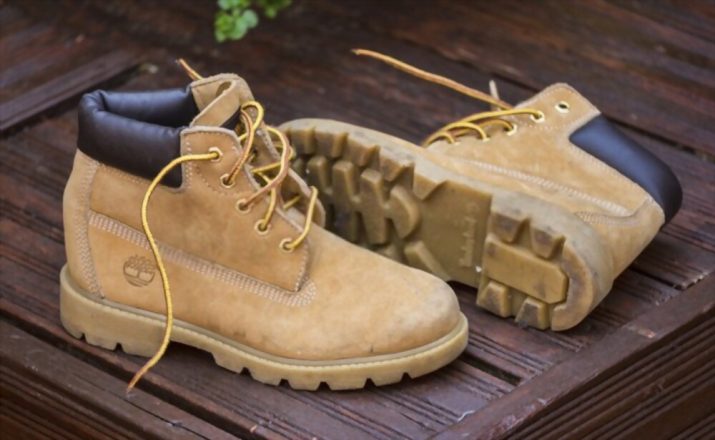 If you've ever spent time in the great outdoors, you know that boots are a necessity. Timberland is one of the most popular work boot makers worldwide, started in 1973, and they are one of the big boys in the boot world. They have been designing and manufacturing boots since then as well as other outdoor gear. If you're planning on taking a trip to Canada to go exploring or just want something for those long walks from school or work that will keep your feet warm and dry then Timberland has got you covered.
Carhartt Boots
Carhartt started out by making work boots for lumberjacks and cowboys in 1873. It is now one of the most prestigious boots you can get, with over 100 years of making boots that are both durable and comfortable. A lot of celebs wear Carhartt, including basketball player Kobe Bryant, Deepak Chopra (author and physician), Uma Thurman (actress), and even President Barack Obama. When it comes to boots, Carhartt has you covered no matter the weather!
Danner Boots
Danner boots have been made in Portland, Oregon for 85 years. The company was founded by Charles Danner in 1932 with a goal to build the best logger boots on the market. That effort and spirit live on each pair of Danner boots that is manufactured today. More than just a heritage brand, Danner has taken on a life of its own as the reputation for quality and craftsmanship from 1935 spills over from generations ago into today's family of customers.
Wolverine Boots
Wolverine Boots have been around since 1883 when their first boot was produced in Rockford. The company has worked hard to maintain quality and offer excellent products throughout the years, with many consumers favoring its Classic Boot product line-up. Wolverine is known for its high-quality materials and craftsmanship that keep your feet dry and comfortable. These boots aren't just made for the big jobs – they're also great for anyone who's looking to get a proper pair of work boots.
Ariat Boots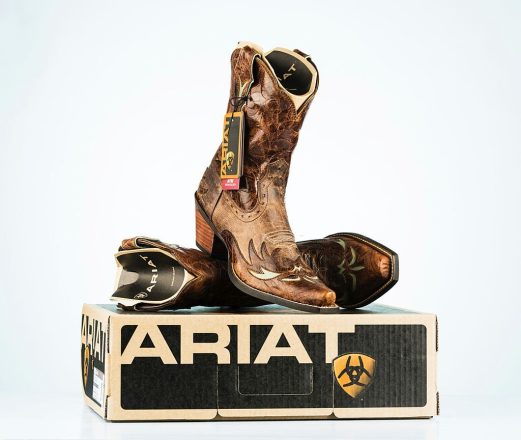 Ariat boots are unlike any company in the work boot industry. Not only is this company new, but they've made a steady impact on the market for their products in footwear, clothing, and accessories for equestrian sports and outdoor activities. Ariat was established in 1993 by Beth Cross and Pam Parker in Union City, California.  But it wasn't until 2005 that the rest of the world became aware of their products when they entered into team sponsorship contracts with 11th Hour Racing (formerly known as Viagra).
Corcoran Boots
Corcoran Boots are made in America by a family-owned business that was established in 1892. These boots were designed for comfort and durability, and are ideal for anyone who has to work in bad weather. Corcoran Boots have been worn by famous personalities including Kenny Chesney, Clint Eastwood, Willard Scott (weatherman), and even Robert Downey Jr. It is the choice of millions when it comes to top-quality boots.
Justin Boots
Justin Boots are made in America  by the oldest bootmaker in Texas, John Buford Anglo Jr., who took over his father's business in 1951 after his death. These boots are known for their quality, comfort, and durability. Justin Boots are available in both men's and women's styles, including the popular Justin Western Boot which is suitable for women's feet too.
4 Reasons Why Choose Work Boots Made In USA?
There are many benefits to purchasing made in USA work boots. Here are just three of them.
1. The quality is good
They are made in the USA, which ensures that they'll be robust enough to endure heavy use over a wide range of weather conditions, including extreme heat and cold. They also have thick rubber soles with plenty of grip so you won't slip on wet surfaces or ice when you're out working long hours in inclement weather.
2. They are inexpensive
The American workers who manufacture these boots are paid a good wage that allows them to have a standard of living that is much higher than their counterparts in countries that use slave labor. This means the cost of these work boots will not be outrageously expensive.
3. They are readily available
These boots are made in America by American workers, so they don't take long to produce and arrive at your door within days of ordering them, giving you plenty of time to try them on and make sure they fit correctly before buying them.
4. They are durable
The top layer of leather is triple-stitched, giving these boots the ability to withstand a tremendous amount of wear and tear without tearing or tearing through. These boots will last you a long time and give you plenty of practical, on-the-job use. 
What Does Design That Make A Quality USA Work Boot?
Investing in a quality "work boot" is a wise decision, and with the right materials and design, you might be able to make this purchase last for many years. One of the most important factors to consider when buying American-made boots is what material they are made with:
Leather: Leather boots usually last up to ten years before they start to wear out their natural shape, but there is also some concern that toxins from the leather can leach into your skin over time. It's important that you care for these boots properly or they may end up costing more in the long run.
Synthetic materials: Synthetic materials don't last as long as leather, but they are less expensive and can be made to look nearly identical to leather boots. These are the most popular choice with budget-conscious buyers.
Vibram rubber: Vibram rubber is sturdy, durable, lightweight, and slip-resistant. However, it can alter your stride slightly because it is not flexible like leather or synthetic material.
Outer Shell Materials : A good pair of USA boots will have an outer shell made from tanned cowhide leather. This tanned cowhide is made from the highest quality of hides for maximum durability and long life-span.
Heel Construction : The American-made boots outer shell will consist of two parts: the suede upper and the Vibram sole. The suede upper is what you see when you look at the boot, while the rubber sole makes up the bottom half of your shoe.
The rubber sole is made out of synthetic or natural materials, but only natural materials are recommended for high-quality USA Work Boots. Synthetic soles tend to lose their grip, create blisters on your feet, and even cause more stress on your knees and ankles because they don't provide as much cushioning as a natural sole. Natural soles last longer and provide better overall support than synthetic ones do.
FAQs
What boots are 100% made in the USA?
The answer is simple: buy American-made boots! There are many brands who produce quality footwear in the United States, so find your favorite and buy them. It's important to know that not all companies create top-quality boots because they've outsourced their production overseas to produce cheaper goods. If this is your concern, know that there are several websites like us where you can compare different brands and see which one is best for you. Do some research on what other customers thought about these brands before making a purchase.
Which Boots Are Made In The USA?
This is a common question, but not one that's easy to answer. It has to do with how companies decide which products will be made in the United States. If you're looking for boots qualified as "Made in the USA," you'll want to know where they were made, who manufactured them there, and what materials they're made of.
To help you decide what brand of boot might be best for your needs, we've created this post! We've done our best to list the types of boots that are currently "Made in America." So if you need something durable or that can withstand rough weather conditions.