The old saying states that one cannot buy happiness with money. A man's closet reveals a great deal about his personality, including his interests, how he spends his time, & how he presents himself to the public. Certainly, all males comprehend this. However, this does not imply that the average male desires to spend every morning selecting an outfit. To minimize the element of guesswork, many men like pieces that can be mixed, matched, and paired with each other.
Do you want to look your best on a budget? If so, check out these affordable clothing brands! They offer quality products at affordable prices. Some of them even have an ethic that helps less fortunate people in developing countries, and they donate a certain amount of their profits every year. You can turn it into the perfect gift for your significant other or buy yourself some new threads that are just as fashionable but don't break the bank. Keep reading to discover 20 great brands for men who love to look sharp without breaking the bank! 
20 Affordable Clothes Brands For Men
1. Arket 
The Swedes are coming up with increasingly believable ideas to steal our money, so there must be something in the water over there. To be fair, when a product resembles this, relatively little effort is required. Arket is yet another brand within H&M's umbrella, a recently-launched label that does not have a physical presence outside of Europe but, via its online, offers a vast assortment of styles that are so high-quality that they might be mistaken for designer pieces.
2. Asos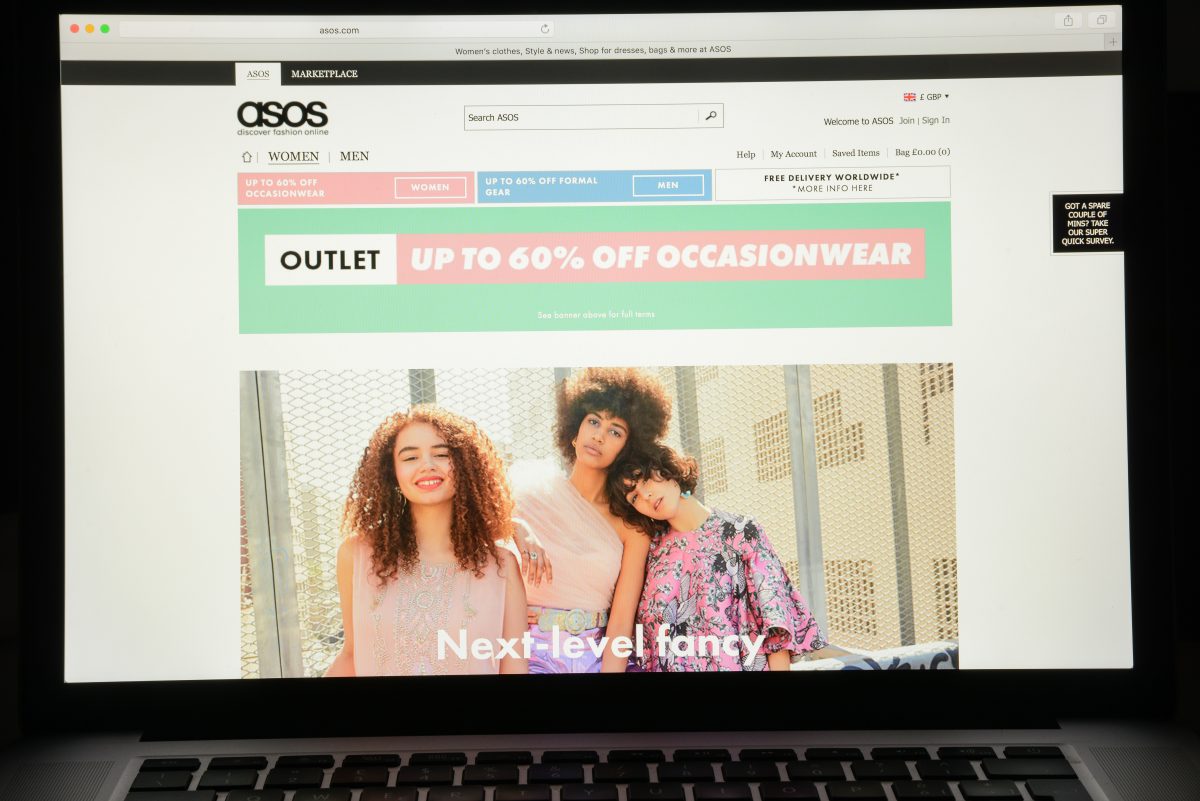 Consider ASOS every time you are looking for a place to purchase men's clothing at a low cost, particularly if you are interested in experimenting with a new style. Asos provides customers with a comprehensive selection of really trendy brands, in addition to an in-house label that seldom ever fails to deliver. Because of the variety of products available on the website, it is an excellent resource for experimenting with a style or acquiring a statement item without having to spend a significant amount of money. 
3. Everlane 
Everlane maintains its authenticity. The brand's direct-to-consumer concept is transparent, avoiding factory markups and maintaining ethical procedures. You can easily construct an entire capsule wardrobe from Everlane and become the most effortlessly stylish member of your social circle. All of its components perform effectively together and independently as a family. Everlane is a one-stop store for everything from performance polo shirts to heavyweight shirts, cashmere sweaters, and even sneakers.
4. Uniqlo 
Without a doubt, the best apparel brand for men who are just beginning their journey into the world of fashion is Uniqlo. It offers the optimal combination of quality and chicness at a price that is incredibly reasonable without being over "out there." This Japanese company is all about clean, minimal, and attractive styles, and it provides everything from shirts to jeans, from basic needs to outerwear. The brand's name comes from the Japanese word for "clean."
5. Target 
Goodfellow & Co. is the name of the hip and trendy in-house brand of men's clothing that can be purchased at Target at prices that are incredibly reasonable. You may get shirts for less than $20, chinos for less than $30, and blazers for less than $50 or even less on sale. In addition to their T-shirts, undershirts, and socks, they also have some excellent options. And for those of you who are on the larger side, the Big & Tall category allows you to maintain your sense of fashion regardless of your size.
6. Amazon Essentials 
Amazon has a knack for churning out clothing of decent quality and reasonable prices. The disadvantage of purchasing Amazon Essentials? Everything is quite simple, boring, and even monotonous. But don't worry about it because Amazon Essentials is here to assist you in getting your wardrobe off the ground and establishing its foundational pieces. After that, you can gradually replace each item with one of a higher quality.
7. Bonobos
Particularly impressive are the Bonobos brand's pants; we particularly like the drawstring chinos, Rec shorts, and suit trousers. All of these styles have earned our recommendation. In case we forget, the Riviera shirt is another something you absolutely need to purchase. Since this business uses high-quality fabrics and trims their clothes such that they hug the body in all the right places, it should come as no surprise that this brand consistently gets our seal of approval. In addition, the total cost of purchasing all of these items won't even come close to busting your budget.
8. Levi's 
Levi's is an excellent site to get jeans and chinos of good quality, but I avoid purchasing anything else there. Retail prices for jeans and chinos range from $40 to $60, but you may save a substantial amount by waiting for seasonal sales that provide discounts of 40 to 50 percent. Before making a purchase, you should visit a brick-and-mortar store and try on a pair of Levi's jeans in person because the brand's sizing quality control is uneven.
9. Buck Mason 
Buck Mason delivers refined essentials that have a touch of a rebellious edge. The brand's leather styles, in particular, are usually seasonal standouts, but it also provides a range of other intelligent, hard-wearing products, all in a number of cuts and fits. The curved hem tees from the brand are modern-day essentials.
10. H&M 
The H&M that you used to have to go past on your way to the food court in the mall is not the same store as it is today. It is one of the few fast-fashion businesses that have what is known as a "conscious collection," which essentially means that the company is on a mission to continually improve its practices and the materials that it uses. It is an online site that offers looks that are appropriate for street style, such as denim jackets, coats made of wool blends, and twill resort shirts.
11. Mango 
You can discover anything from slim-fit suits and the finest blazers to fantastic jeans and textured cardigans at Mango. Here, we recommend your outfit for the return to the office or a winter coat that is an affordable investment. Mango's superior quality distinguishes it from fast fashion merchants, and the difference is noticeable. The neutral color palette & slender silhouette of the brand's FW20 collection exude urban sophistication. A Mango wardrobe is sure to wow!
12. Cos 
When COS arrived in the United States for the first time about a decade ago, the London-based brand quickly became a fashion editor favorite due to its collection of minimalist styles with enough subtle design features to set it apart from the competition. COS is more than just another brand selling upgraded basics; it consistently produces covetable versions of the essentials you'll always grab for at prices that belie its design credentials.
13. Primark 
Primark is the most affordable option available. When you consider that you can acquire a five-pack of socks for $6, button-up shirts for $10, and jeans for $15 at this enormous department store. You get what you pay for, but Primark is all about quick fashion on a budget, and it's a terrific opportunity to try out a new style for yourself without having to spend very much at all. The quality is generally terrible, but you get what you pay for.
14. Express 
Express was established in the 1980s, but its popularity soared when it debuted in menswear at the turn of the century. With multiple mall-based stand-alone outlets, the brand was accessible to anybody seeking fast fashion with an edgier aesthetic. For the same price range, it offered a better selection of shirts with more precise cuts and better tailoring than other companies. Now, it is unnecessary to travel to these outposts because the entire catalog is available online.
15. Mott and Bow 
Mott and Bow prefer to keep things uncomplicated. When you purchase at this store, you will be able to acquire timeless essentials for your wardrobe, such as high-quality jeans and button-down shirts that are always in vogue. A program that allows customers to try on merchandise in the comfort of their own homes is one of the services offered by the shop.
16. Nordstrom Rack 
It is not necessary to spend hundreds of dollars on a designer suit. When a special occasion arises, Nordstrom Rack is a terrific place to get inexpensive designer things. This option is great for fashion-forward individuals on a budget. In addition to suits, you can discover branded shirts & outerwear that are suitable for everyday fashion. In addition, Nordstrom Rack provides an outstanding range of footwear from a variety of brands, including Adidas and Timberland.
17. GAP
What was once just a single store in San Francisco selling Levi's jeans has now grown to become a retail giant on a global scale and a name that is virtually inseparable from the concept of American design. Today, Gap is a fixture in shopping centers all over the world and continues to be one of the best places to stock up on essentials at discounted prices. Remember that Gap is an original, and show the brand the proper amount of reverence.
18. Huckberry 
Huckberry is a multi-brand outdoor-oriented website. It's essentially an upgraded Camping World, minus the majority of equipment and gear and with more customized clothing. It doesn't matter if you're going for a stroll through the park or a hike up Mount Everest, brunch in the city, or a lazy Sunday afternoon in front of the fire with a good book; there are plenty of options for you to choose from. Huckberry delivers durability and timelessness in addition to an exceptional sales department.
19. Lucky Brand 
The easiest way to characterize Lucky Brand is to think of washed denim, vintage-inspired tees, and everything bohemian. The label, which was established in the 1990s in Southern California, fundamentally embodies the easygoing attitude of the region where it was born. Because Lucky Brand is all about maintaining your cool, there is nothing about the offerings that feels heavy-handed or stuffy.
20. River Island 
River Island is a British retailer that is known for providing some of the best interpretations of the European style that the continent is famous for but at prices that are not as exorbitant as those charged by designer brands. Visit the section of the site titled "Inspiration" to make mental notes about how you want to outfit your newest cop or, you know, simply to pass the time.
Selecting a Brand of Men's Clothing
The belief that the quality of one brand provides them with a greater value for their money leads some consumers to gravitate toward purchasing just from that one brand across their complete wardrobe. In a similar vein, some people select a particular brand of apparel because they feel more at ease wearing items from that brand. The following is some guidance that will assist you in selecting the most suitable brand for your most important clothing items:
Prioritize comfort
If you are one of those people who have a wardrobe strictly consisting of boring, plain items, then the easiest thing you can do is choose a brand that offers items that will make you feel comfortable.
Clothing that is comfortable to wear is an absolute necessity for anybody, and you should always put your own level of ease first when selecting a stylish brand. When you dress in clothes that are comfortable, it is easier to move around and more convenient to do the duties at hand. In addition, it allows you to remain attractive and fresh even when exposed to variable temperatures.
Consider fit and size
Some of the most known fashion labels adhere to a sizing system that is familiar to their clientele. This constancy element enables large clothing firms to retain consumers for years, offering them a dependable source of high-quality apparel that will always fit precisely. While styles and cuts may change, the fit and sizing will remain consistent, providing the comfort and familiarity that is excellent for a go-to brand.
Style/design consensus selection
Each fashion company has its own distinctive style and designs, which makes them desirable in the clothes industry. While these designs may vary based on the current fashion trend, corporations find ways to keep their fashion identity and differentiate themselves from competitors. Because of this, it is extremely important to choose a company that maintains a consistent aesthetic since this will make it simpler for you to put together ensembles using that brand's merchandise.
Select quality
In addition to style and design, the quality of your go-to menswear brand should be constant. The entire appearance of the clothes is determined by the fabric, the stitching, and the extra features; therefore, the brand must maintain these elements to ensure quality. Moreover, if consumers observe major changes in quality as a means of reducing production costs, this could be damaging to the brand. When choosing a clothing brand, it is, therefore, crucial to seek consistent quality.
Men's Clothing Color Rules
One of the telltale signs of a man who is truly well-dressed is his ability to mix and match colors tastefully. Although numerous people have dedicated entire dissertations to the topic, the color coordination of your clothes is actually quite straightforward. When it comes to mixing colors in men's apparel, all you need to keep in mind are these three simple guidelines.
Consider Neutral Colors
Imagine a pizza with all of the many color combinations that are conceivable for apparel. After the bread and cheese foundation, there is a wide variety of toppings available to choose from in order to satisfy a variety of preferences. Because of this, you should aim to have a wardrobe that is predominately made up of neutral colors. You'll be able to concentrate on the next guideline and yet have some fun with it if you use the correct mix of neutral and non-neutral colors.
Use Tiny Splashes Of Brighter Colors
You do have some leeway in the application of this rule, so feel free to explore. Just keep in mind what happens to a pizza when it is topped with an excessive amount of vegetables or different kinds of meat that do not work well together. When selecting colors for your clothes, the same guiding idea should be applied. Keep in mind that a small amount can go a long way. Stick to using only little touches of one or two brighter colors in order to keep those colors from clashing with the rest of your outfit or from dominating it.
Do Not Obsess Over Your Skin Tone
When dressed, guys frequently ponder, "Does this color complement my skin tone?" Have you ever pondered this? Don't worry much about this. It is a minor concern and not a major factor in determining what colors you can wear. Shouldn't skin color be relevant? Indeed, to a certain extent. However, it should only influence approximately 10 percent of your clothing color decisions, and only after you've examined the two aforementioned guidelines.
FAQS
Is Zara a luxury brand?
Zara is not considered a luxury brand at all. Because it is so readily available to the general public, the vast majority of people do not consider it to be a luxury brand. The fashion goods sold at Zara are of doubtful quality because they are intended to be manufactured in large quantities. The prices at which Zara sells its apparel allow it to be accessible to a diverse spectrum of customers.
What can I do to appear more wealthy?
Make sure the clothes you buy are a good fit for your body. The most blatant indicator of riches is not bling, certain brands, fabric, or a particular design; rather, it is garments that have been made specifically for the wearer. If you want to convey the appearance that you have a lot of money, you should make sure that the clothes that you wear fit you so well that it appears as though they were made specifically for your body type.
Is Calvin Klein considered a luxury brand?
Luxury goods tend to be significantly more costly and are marketed to a limited customer base. A good example of why Calvin Klein is considered a high-end brand is a fact that it markets its products to customers who are willing to spend more for them than they normally would for an item of comparable quality, as is the case with the company's underwear.